Dr. Fauci: this many people need to get vaccinated to kill coronavirus
Dr. Anthony Fauci has said how many people will need to get the coronavirus vaccine to kill the rampant coronavirus outbreaks.

Published Fri, Nov 20 2020 5:30 AM CST
|
Updated Mon, Dec 21 2020 2:36 AM CST
There are two coronavirus vaccines in the works that could change the trajectory of the coronavirus situation.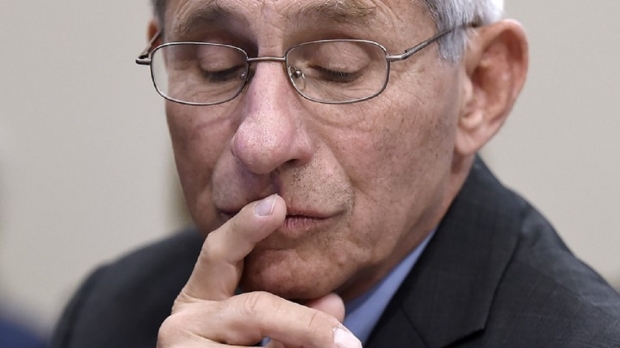 Unfortunately, there is one major problem with the coronavirus vaccine, and that is the number of people taking it. There is much skepticism around the vaccine due to the speed it was developed, and now Dr. Anthony Fauci, the nation's leading infectious disease expert, has said how many people need to get vaccinated, so the vaccine is effective.
In an interview with New York Times columnist Andrew Ross Sorkin, Dr. Fauci said that while both Moderna and Pfizer's vaccines had "striking" preliminary results in clinical trials (94.5 percent and 90 percent efficacy rates, respectively), there is still a large public health challenge ahead of us. Dr. Fauci said that it's important that "the overwhelming majority of the people in the country get vaccinated. At least 80 to 85 percent of people would need to be vaccinated to meaningfully reduce infection rate."
If you are interested in reading more about this story, check out this link here.
Related Tags