FDA alert: throw this dog food away now so your pet doesn't get sick
The Food and Drug Administration has issued a recall for this dog food as it's been found to contain the presence of Salmonella.

Published Wed, Nov 18 2020 2:32 AM CST
|
Updated Thu, Dec 17 2020 8:32 PM CST
Coming across a food recall can be particularly unsettling, especially if that food recall is for a pet you care deeply for.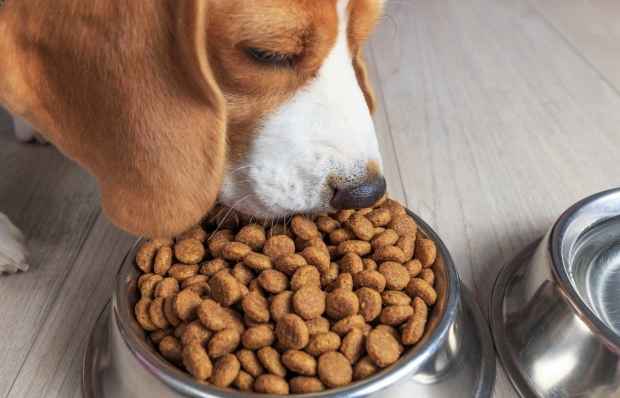 Unfortunately, that is the case, as the Food and Drug Administration has issued a new recall bulletin on its website for a specific type of dog food. The recall has been made because the dog food has been found to have traces of Salmonella.
According to the FDA, the dog food is 67 cases of Albright's Raw Dog Food, Chicken Recipe for Dogs. So far, only one animal has fallen ill to the contaminated dog food, and luckily, as the FDA describes, the contaminated food was confined to a single patch of the product. Below you will find a description of the product and a list of the states it was sold in. It's advised if you have any of this dog food to throw it away immediately.
FDA:
The product is labeled Albright's Raw Dog Food Chicken Recipe for Dogs and is packaged in 2 lbs chubs/rolls. Each chub/roll is printed with "Lot number C000185, Best By 19 May 2021." Product was sold frozen, and was distributed from the company to distributors from 7/8/20 to 8/27/20.
Due to the frozen condition of the product, it is possible that retailers and end users may still have the product in their freezers. Consumers who have purchased Albright's Raw Dog Food Chicken Recipe for Dogs are urged to return it to the place of purchase for a full refund.
States the food was sold in:
California

Illinois

Florida

Indiana

New Hampshire

New Jersey

Nevada

New York

Pennsylvania

Tennessee
Related Tags