Here's two states where you have to wear a mask if you leave your home
There are two states in the US where you are now required to wear a coronavirus-safe face mask if you leave your own home.

Published Sat, Nov 7 2020 5:32 AM CST
|
Updated Mon, Dec 7 2020 10:29 PM CST
As coronavirus cases continue to rise across the US, two states have implemented a law that forces people to wear masks if they leave their homes.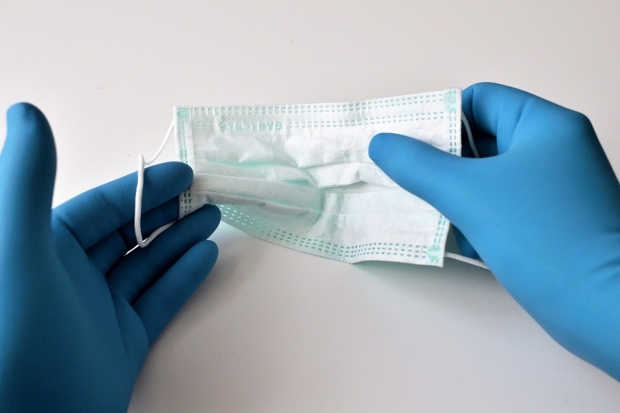 For some time now, public health experts have been warning about the colder months ahead as many people will be forced indoors where the coronavirus transmission rate is increased. We are now just starting to see those predictions from public health experts come true as new daily COVID-19 cases begin to break records.
Ahead of the coming colder months, some states have begun to implement new guidelines that are designed to stem outbreaks. Two states, in particular, have taken things to a new level by implementing a new face mask mandate that requires residents to wear a mask at all times if they are in public. If you are wondering what two states have implemented these changes, they are Maine and Massachusetts. Comments from the governor of Maine, and the Massachusetts Department of Public Health can be found below.
Governor Janet Mills said, "We have recorded yet another day of record high case numbers. This deadly and dangerous virus is spreading all across our state. Protect your family. Protect a health care worker. Protect the elderly. Wear your face covering. Save lives. It is that simple."
The Massachusetts Department of Public Health press release reads, "COVID-19 case numbers in our state are rising and the Commonwealth's COVID-19 related hospitalizations and COVID-19 Intensive Care Unit (ICU) census have more than doubled over the past 2 months. Social gatherings are contributing to these increases. Left unchecked, the current COVID-19 case growth poses a risk to our healthcare system. Intervention is warranted to moderate case growth and preserve hospital capacity. It's more important than ever to follow guidance from local, state, and federal officials on how to stop the spread of the virus."
"It is critically important that everybody follows the steps listed below, not just for their own health and safety, but for the health and safety of their family and loved ones as well."
For more information on this story, check out this link here.
Related Tags