If you wanted to buy something special for that someone in your life this year for Christmas, then look no further than this $250 bottle of Teslaquila.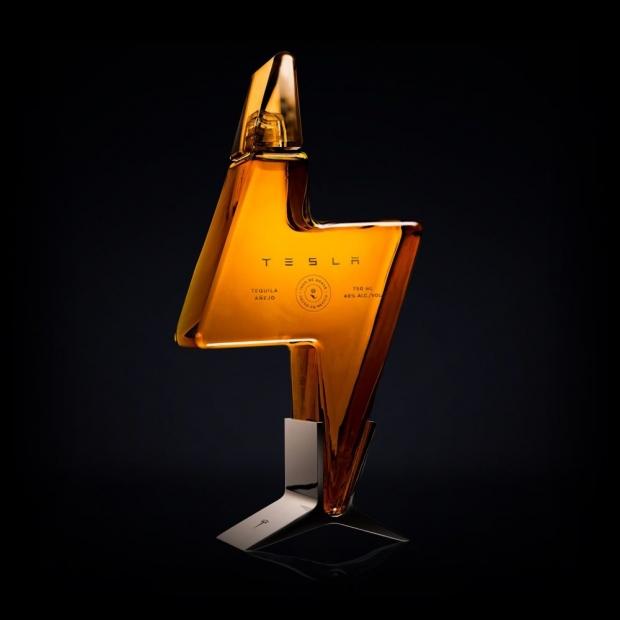 Teslaquila is quite real and not a troll, after starting off as a joke in the April Fool's Day joke by Tesla Motors and SpaceX boss himself Elon Musk. It's totally real and a little different now, with Teslaquila available on Tesla Motors' own official website for $250.
The new Teslaquila is placed in a beautiful handblown glass bottle that has been designed into an electric charge symbol, which would look bad ass anywhere it's placed... and teased as a "small-batch premium 100% de agave tequila anejo made from sustainably sourced highland and lowland agaves".
Limit of 2 bottles.

Due to industry regulations, shipments can only be made to the US in following states: Alabama, Arizona, California, Colorado, Connecticut, Delaware, District of Columbia, Florida, Idaho, Illinois, Indiana, Iowa, Louisiana, Maryland, Massachusetts, Mississippi, Nevada, New Hampshire, New Jersey, New Mexico, New York, Ohio, Oklahoma, Oregon, Pennsylvania, Rhode Island, Tennessee, Texas, Virginia, Washington, Wisconsin. PO Box addresses are not supported.

Someone 21 years of age or older MUST be available to sign for any alcohol orders. Packages containing alcohol will not be left on doorsteps and delivery will be attempted 3 times total. We strongly recommend ordering to your place of work or a local FedEx location if you are typically not home throughout the day.

Unless otherwise required by law, we DO NOT offer refunds.