New stimulus bill may cause a storm weeks before election, here's why
The negotiations surrounding a new coronavirus stimulus relief package may cause a political storm just weeks before the election.

Published Sat, Oct 17 2020 4:33 AM CDT
|
Updated Mon, Nov 2 2020 10:54 PM CST
The road to new a coronavirus relief package has been quite a rocky one, as it seemed all was lost when President Trump shut down negotiations between House Speaker Nancy Pelosi and Treasury Secretary Steven Mnuchin last week.
Only a few days later, life was injected back into a new stimulus when Trump said he was willing to sign a standalone bill that would give Americans $1,200 checks "immediately". Now, things are starting to heat up as it seems the White House and lawmakers are brewing a storm just weeks before the election.
On October 15th, Nancy Pelosi's deputy chief of staff, Drew Hammill, said that Pelosi and Mnuchin spoke for over an hour, and the Secretary said that he would accept Democrats' "national strategic testing plan with "minor" edits & that language would be shared tomorrow." Hammill goes on to say that Pelosi would then review these edits, and that the Speaker reminded Mnuchin about Trump's tweet "STIMULUS! Go big or go home!!!".
Additionally, Hammill also said that Pelosi reminded Mnuchin about Senate Majority Leader Mitch McConnell not willing to vote on a comprehensive aid package. Notably, Hammill states that Mnuchin said that Trump would speak to "Leader McConnell should an agreement be reached."
This dynamic has posed for a really interesting few weeks ahead of the election, as Trump could be engaging with his own party in negotiations if an agreement between Pelosi and Mnuchin is made. It should be noted that Senate Republicans are unwilling to pass a bill that would cost more than $1 trillion, but that could change if Trump steps in to talk things over with McConnell.
Lastly, McConnell has said that when the Senate comes back into session on Monday, the "first order of business" will be to vote on "targeted relief for American workers". More information on that story can be found here.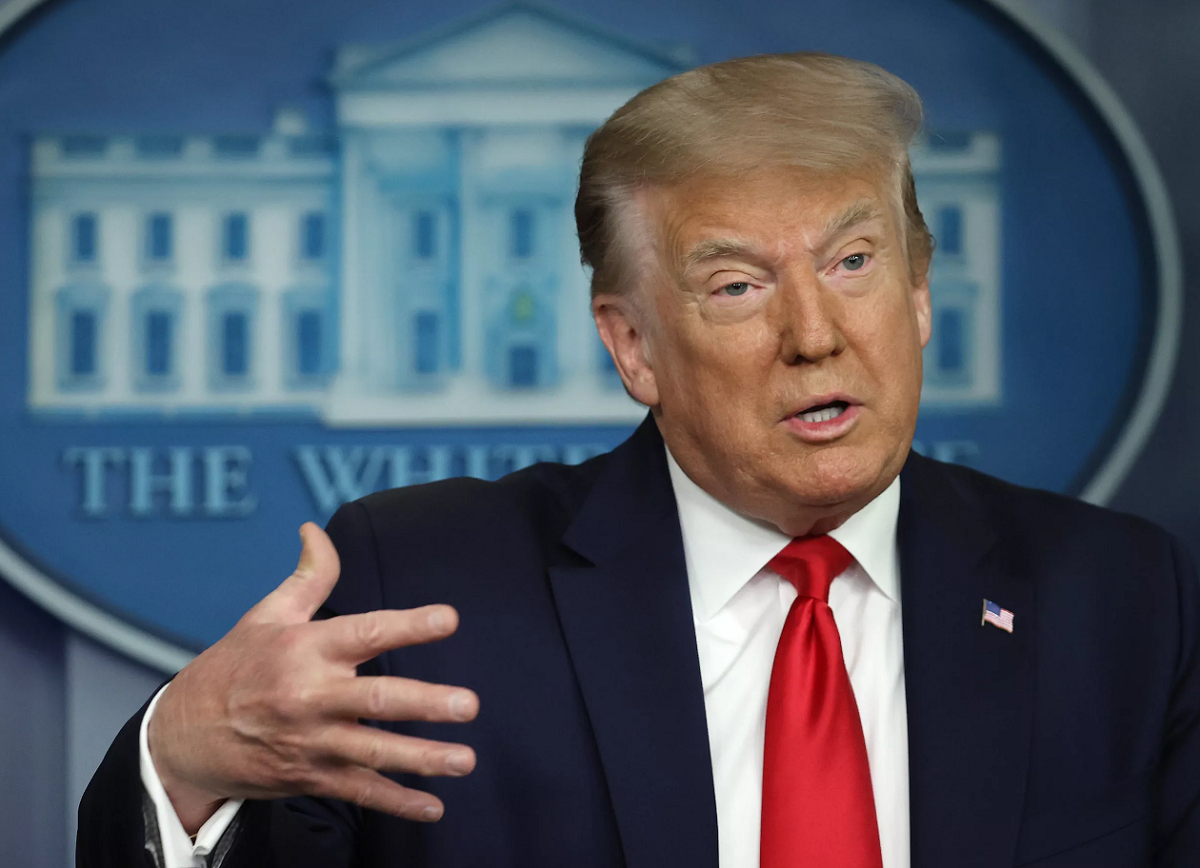 Related Tags