Here's how long coronavirus lasts on surfaces, the answer isn't good
Scientists have found just how long coronavirus can stay alive on surfaces such as glass on mobile phones and stainless steel.

Published Mon, Oct 12 2020 3:34 AM CDT
|
Updated Mon, Nov 2 2020 10:54 PM CST
Scientists have figured out how long coronavirus can stay alive on surfaces, and the time frame is quite unsettling.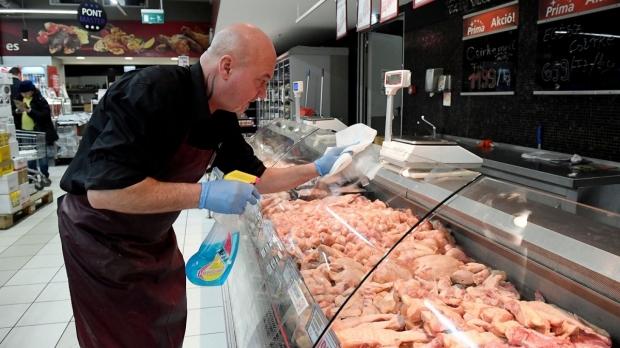 According to Australian researchers from the Australian Centre for Disease Preparedness (ACDP), the SARS-CoV-2 pathogen, the virus that causes the COVID-19 infection, can stay alive on surfaces such as glass on mobile phones, stainless steel, and paper banknotes for up to 28 days. Additionally, the researchers found that SARS-CoV-2 survived longer at lower temperatures and lasted longer on smooth surfaces rather than porous surfaces such as cotton.
Notably, the results which have been published in the Virology Journal indicated that SARS-CoV-2 lasted longer than influenza on some surfaces. Dr Debbie Eagles, the deputy director of ACDP, said, "At 20C, which is about room temperature, we found that the virus was extremely robust, surviving for 28 days on smooth surfaces such as glass found on mobile phone screens." However, Eagles explains, "While the precise role of surface transmission, the degree of surface contact and the amount of virus required for infection is yet to be determined."
The researchers go on to explain that this kind of research will be critical for developing risk-mitigation strategies for surfaces that would be considered as "high-risk" - i.e, public bathrooms, etc. If you are interested in reading more about this story, check out this link here.
Related Tags