New terrifying jelly-like coronavirus symptom may be scariest one yet
Researchers have identified a new coronavirus symptom that is killing many patients around the world, and it's jelly-like.

Published Sat, Oct 10 2020 9:04 AM CDT
|
Updated Mon, Nov 2 2020 10:54 PM CST
Another coronavirus symptom has been discovered, and it very well could be the most terrifying one yet.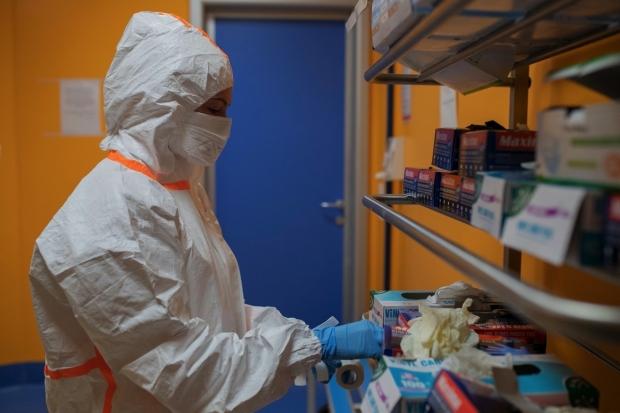 Researchers from Umea University conducted a study on deceased coronavirus patients and found a new coronavirus symptom in the patients' lungs. The new symptom is a clear jelly-like substance that caused many of the patients' lungs to look they had been drowned. The jelly-like substance is called bradykinin and that the compound leads to water leaking from vessels, thus filling up the lungs with hydrogel causing the victim difficulty breathing.
Patients that have a lot of this gel in their lungs usually end up on a ventilator, as they need breathing assistance. Unfortunately, a lot of patients that end up on a ventilator die, so if doctors can prevent patients from needing a ventilator, they will, in turn, be saving lives. Luckily, researchers who worked on the study already have therapies that either slow down the body's jelly production or break down the jelly through an enzyme.
"There are already therapies that either slow down the body's production of this jelly or breaks down the jelly through an enzyme. Our findings can also explain why cortisone seems to have an effect on COVID-19," says Urban Hellman, researcher at Umea University in Sweden.
For more information on this topic, check out this link here.
Related Tags