There's a new horrible coronavirus symptom that's drowning patients
Doctors and researchers have identified a horrible new coronavirus symptom that is killing many COVID-19 patients. Here it is.

Published Sat, Oct 10 2020 6:32 AM CDT
|
Updated Mon, Nov 2 2020 10:54 PM CST
As researchers and doctors continue to live with the coronavirus, a deeper understanding of how the virus works is brought to light.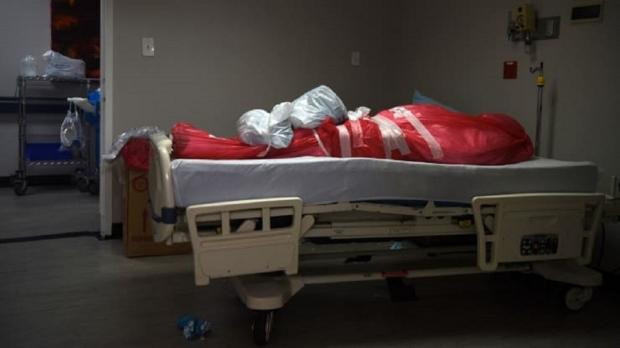 Researchers believe they have now found another coronavirus symptom that could be what is killing thousands of people across the world. Researchers from Umea University performed a study on deceased COVID-19 patients and discovered a liquid gel inside the lungs. This clear jelly-like substance made the victims' lungs look like they had been drowned.
Umea University researcher Urban Hellman said the jelly consists "of the substance hyaluronan, which is a polysaccharide in the glycosaminoglycan group." When this substance forms in the lungs, it can lead to severe health complications that result in the patient needing a ventilator. The researchers said, "It is this process that runs riot in the alveoli of COVID-19 patients' lungs resulting in the patient needing ventilator care and, in [the] worst case, dies from respiratory failure."

Additionally, now that researchers have identified one of the components that are causing so many coronavirus patients to be on ventilators, a treatment can be created. The researchers said, "There are already therapies that either slow down the body's production of this jelly or break down the jelly through an enzyme. Our findings can also explain why cortisone seems to have an effect on COVID-19."
If you are interested in reading more about this study, a link can be found here.
Related Tags