Dr. Fauci reveals this is the most dangerous place you can ever go
Dr. Anthony Fauci has said that as United States enters the colder seasons this is the most dangerous place you can ever go.

Published Fri, Oct 2 2020 5:32 AM CDT
|
Updated Mon, Nov 2 2020 10:54 PM CST
Medical professionals across the country are very concerned about the approaching winter months, and ahead of the winter months, Dr. Fauci has revealed the most dangerous place you can go.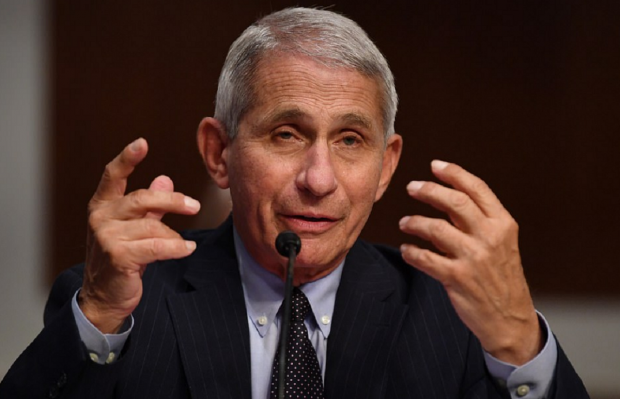 As the cold weather begins to set into the northern hemisphere, medical experts such as Dr. Fauci have continued to reiterate the same message they have been saying for months, but this time with a lot more stress behind it. Dr. Anthony Fauci, the director of the National Institute of Allergy and Infectious Diseases, has said that there is one factor at play that will be a decisive factor in containing community spread once the winter months are upon us, and that is -- indoor gatherings.
Dr. Fauci explains, "If you look at some of the super spreading type things that have occurred, almost all of them occurred in indoor situations. When we get to the fall and the winter, by the very nature of the climate in most parts of the country-not every part, but most parts of the country-you're going to have to do a lot of things indoors at a necessity of the temperature."
It has been known for quite some time that coronavirus spreads very, very easily indoors, as there is a lack of dilution with aerosols produced from people. This is why medical professionals such as Dr. Fauci have recommended that people partake in activities outside, as the virus is dispersed and diluted much easier.
For this reason, Dr. Fauci is particularly concerned for the winter months ahead, as many people are going to be spending a lot of time indoors where the virus can easily spread to new hosts. COVID-19 cases are expected to surge in the coming months leading up to winter, and with the virus being so easily spread indoors, it has rendered indoor activities as some of the most dangerous places you can be.
"The one thing you don't want to scare the public. When they hear aerosol, they think it's in the air." Fauci goes on to say that the virus can still move through air outside, but inside it "can hang around a bit longer before it actually dissipates. That's the reason why, when you look at the recommendations we make, 'try to do things outdoors, preferentially over indoors,' because in that case, things get dispersed and diluted very, very easily".
For more information on this topic, check out this link here.
Related Tags