When you can expect $300 COVID payment in your unemployment check
FEMA approved an additional $300 to unemployment checks; find out if your state has been approved and when the money is arriving.

Published Fri, Sep 11 2020 7:35 AM CDT
|
Updated Wed, Nov 18 2020 8:33 PM CST
The economic impact of the coronavirus will be felt for years to come, and with millions of Americans out of work, money is becoming somewhat scarce.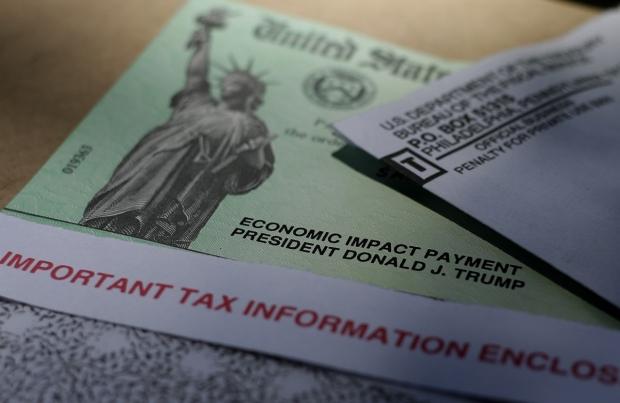 Recently, the Federal Emergency Management Agency (FEMA) said that it has approved an increase of $300 to unemployment benefits. However, that increase in unemployment benefits would only be happening in states that have applied for the increase. Luckily, more than 40 states have applied and have been approved for the increase, with some of the leftover states saying they have no plans to apply.
Thanks to Forbes, we now have a list of all of the states that have been approved for the increase to unemployment benefits, as well as when the payments are expected to come through. If you are interested in reading more about the unemployment payments, check out this link here. The full list can be found in the entirety of this article.
Alabama - payment already started

Alaska - late October

Arizona - payment already started

Arkansas - release date hasn't been set yet

California - payment started on September 7

Colorado - mid-September

Connecticut - mid-September

Delaware - date hasn't been set

Florida - payment starts on September 11

Georgia - mid-September

Hawaii - a bonus payment will be sent out, but no date has been set for the weekly $300 increase

Idaho - payment already started

Illinois - a bonus payment of $300 was sent out, but a date for weekly payouts hasn't been set yet.

Indiana - mid to late September

Iowa - payment started in early September

Kansas - late September at the earliest

Kentucky - September

Louisiana - payments started in August

Maine - mid to late September

Maryland - late September

Massachusetts - payments already started

Michigan - payments already started

Minnesota - payments began in early September

Mississippi - mid to late September

Missouri - payment began in late August

Montana - payment began in August

New Hampshire - payment already started

New Jersey - October

New Mexico - mid-September

New York - date not set yet

North Carolina - payment already started

North Dakota - mid-September

Ohio - mid to late September

Oklahoma - mid to late September

Oregon - date not set yet

Pennsylvania - mid-September

Rhode Island - September 12

South Carolina - mid to late September

Tennessee - payment already started

Texas payment already started

Utah - mid-September

Vermont - mid-September

Virginia - September 30

Washington - late September

West Virginia - no date set yet

Wisconsin - November

Wyoming - no date set yet
Related Tags