You should be wearing a mask while having sex to prevent coronavirus
Canada's chief medical officer said that everyone should stop kissing while having sex and wear a mask to prevent coronavirus.

Published Mon, Sep 7 2020 4:33 AM CDT
|
Updated Thu, Nov 12 2020 10:54 PM CST
If you are having sex, you shouldn't be kissing your partner and wearing a mask, says Canada's chief medical officer.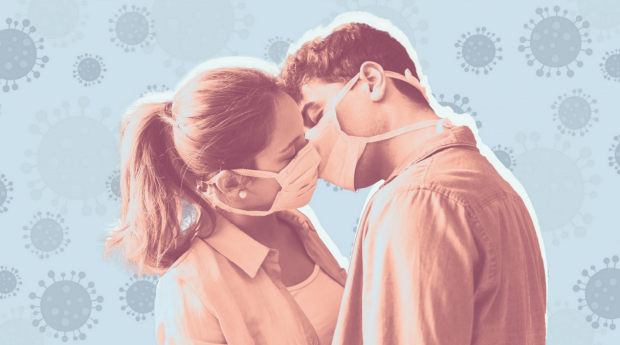 According to Dr. Theresa Tam, who said Wednesday last week, new partners who are planning on sexual activity should first consider the increased risk of contracting coronavirus. Dr. Tam explains that there's little chance of picking up COVID-19 from semen or vaginal fluid, but activities involve close proximity to your partner, such as kissing, can significantly increase the risk of viral transmission.
Additionally, Tam goes on to say to skip the kissing stage, as well as to avoid face-to-face closeness, and to wear a mask that covers both your mouth and nose. Notably, Dr. Tam suggests that if you are worried about contracting COVID-19 from a new partner, then to not have a partner at all, and to go solo instead. "The lowest risk sexual activity during COVID-19 involves yourself alone".
Lastly, Dr. Tam acknowledges that physical intimacy is an important part of overall health, but "Canadians can find ways to enjoy physical intimacy while safeguarding the progress we have all made containing COVID-19."
If you want to read more on this subject, check out this link here.
Related Tags