Epic asked Apple to allow competing Epic Games Store on iOS platform
Epic asked Apple to not only add competing payment systems, but to add the Epic Games Store on iOS. Apple obviously declined.
Published
4 minute read time
Apple has produced documents showing Epic Games requested a special side deal to allow direct payments for Fortnite and Unreal Engine games on iOS. The company also wanted the Epic Games Store on iOS too.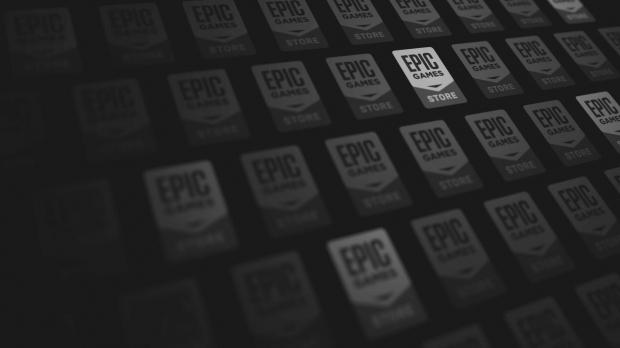 Epic Games is taking on Apple in a legal battle that could shake up the industry. It all started when Epic allowed direct purchases in Fortnite on iOS, which denied Apple its 30% cut for all revenues.
This broke the terms of service, and Apple removed Fortnite from the iOS market. Epic knew this would happen and had a legal complaint ready that not only alleges that Apple is a monopoly, but calls for an anti-trust case into the trillion-dollar tech titan.
Apple now plans to rescind Epic's iOS license if Epic doesn't comply to basic ToS by August 31, which would permanently remove Fortnite and end Unreal Engine support for iOS devices.
Now Apple is responding with more details. According to new documents from Apple, Epic Games' Tim Sweeney asked for preferential treatment outside of the terms of service. In a June 30 email, Sweeney made some very specific--and arguably brazen--requests:
Epic wanted a separate competing payment processing system completely independent of Apple's forced iOS system, which would remove the 30% "Apple tax" on all revenues

This payment processing system would include Fortnite as well as all Unreal Engine-driven games

Epic also wanted the Epic Games Store to be offered on iOS that was completely independent of the App Store, which would likely mirror the same 88-12 revenue split as the PC store
Read Also: Epic: iOS Fortnite users spend 'significantly more' than Android users
Essentially Sweeney was asking Apple to allow itself to be undercut on a competing game store which could expand to games outside of those powered by the Unreal Engine. Not only that, but Sweeney was asking Apple to forgo its 30% revenue split that it enjoys from all developers, which has been described as a draconian measure that often radically depletes game developer profits.
Apple declined, and the big legal brouhaha commenced. With Apple's declination, Epic seems to implicate that Apple not only has, but wants to keep monopolistic hold over the iOS platform.
The email itself reads like a warning and it apparently has a typographical error that mentions Android.
Here's what the email says, courtesy of CNBC's Kif Leswing:
"Because of restrictions imposed by Apple, Epic is unable to provided consumers with certain features in our iOS apps. We would like to offer consumers the following features:

1) Competing payment processing options other than Apple payments, without Apple's fees, in Fortnite and other Epic Games software distributed through the iOS Apple Store;

2) A competing Epic Games Store app available through the iOS App Store and through direct installation that has equal access to underlying operating system features for software installation and update as the iOS App Store itself has, including the ability to install and update software as seamlessly as the iOS App Store experience.

If Epic were allowed to provide these options to iOS device users, consumers would have an opportunity to pay less for digital products and developers would earn more from their sales. Epic is requesting that Apple agree in principle to permit Epic to roll out these options for the benefit of all iOS customers. We hope that Apple will also make these options equally available to all iOS developers in order to make software sales and distribution on the iOS platform as open and competitive as it is on personal computers.

[Added by Tim Sweeney via Twitter]We hope that Apple will reflect on its platform restrictions and begin to make historic changes that bring to the world's billion iOS consumers the rights and freedoms enjoyed on the world's leading open computing platforms including Windows and macOS.

As you know, Epic was required to accept your standard, non-negotiable contracts, like the Apple Developer License Agreement, in order to offer products on iOS devices through the iOS App Store.

Epic is also required to comply with Apple's unilateral standards documents contain restrictive provisions that prohibit Epic from offering a competing app store and competing payment processing options to consumers.

Apple would need to provide a side letter or alter its contracts and standards documents to remove such restrictions to allow Epic to provide a competing app store and competing payment processing option to iOS customers.

Please confirm within two weeks if Apple agrees in principle to allow Epic to provide a competing app store and competing payment processing, in which case we will meet with your team to work out the details including Epic's firm commitment to utilize any such features diligently to protect device security, customer private, and a high-quality user experience.

If we do not receive your confirmation, we will understand that Apple is not willing to make the changes necessary to allow us to provide Android customers with the option of choosing their app store and payment processing system."
Related Tags