Dr. Fauci's latest coronavirus mask recommendation is quite shocking
In a recent interview, Dr. Fauci gave an updated statement about coronavirus mask use. The update from the doctor may shock you.

Published Sat, Aug 15 2020 5:32 AM CDT
|
Updated Tue, Nov 3 2020 11:42 AM CST
If you haven't heard about the coronavirus mask recommendations by now, then you have been living under a metaphorical rock.
The safety recommendations have been blasted by healthcare professionals and politicians around the country, and one doctor, in particular, has been at the forefront of the reminders, and that is Dr. Anthony Fauci. Dr. Fauci is the White House health advisor and the director of the National Institute of Allergy and Infectious Diseases, and during a recent interview, the medical disease expert changed his tune about face mask use.
Dr. Fauci listed out at least one exception to face mask guidelines, saying it's ok to not have a mask covering your mouth and nose when you are outdoors with someone you live with. Fauci goes on to give an example, "When I see people out on a beach running with nobody around them - good for you! Do it! You don't need to be locked down outside. If you're walking with your dog or your wife or husband or somebody that you're in the house with anyway, and you're not going to stay separated from them, then just do it. I see someone coming, I go like that."
The movement Dr. Fauci is describing is him pulling his mask located on his chin over his mouth.
Important Coronavirus Information:
Here's the CDC's new grim update for coronavirus deaths in America
This is what's holding up the second coronavirus stimulus checks
Pelosi takes aim at President Trump for coronavirus stimulus deadlock
Trump administration official: 'I can't recommend' hydroxychloroquine
Here's what's stopping the next round of coronavirus stimulus checks
This is when you can expect another $1,200 coronavirus stimulus check
This is easily the worst coronavirus prediction from the WHO yet
Here's how the second coronavirus stimulus check could be $3,400
$3,400 coronavirus stimulus checks 'ready to be sent out', says Trump
Trump touts coronavirus is 'under control', as US death toll grows
Here's Dr. Fauci's updated coronavirus prediction for this Fall
Everyone's body may already hold the secret to coronavirus immunity
Dr. Fauci says this is the big second coronavirus wave warning sign
If you have this disease and coronavirus the case fatality rate is 29%
If you have this disease coronavirus is 60% more likely to kill you
White House task force warns of coronavirus uptick in these 9 cities
If this stimulus plan is approved, Americans could get a $12,000 check
Here's the country that approved the world's first coronavirus vaccine
Here's the answer to if the second coronavirus stimulus bill is coming
This could be the worst news Dr. Fauci has given about coronavirus yet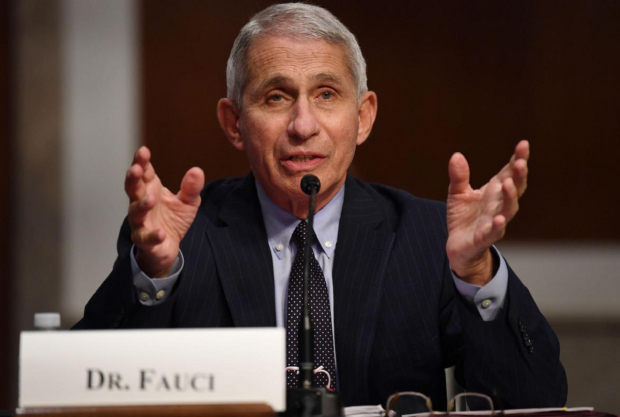 Related Tags