Alabama coronavirus cases trickle over 100,000, deaths to hit 2,000
The Alabama Department of Public Health's numbers are now indicating that the state has reached over 100,000 confirmed cases.

Published Thu, Aug 13 2020 6:32 AM CDT
|
Updated Tue, Nov 3 2020 11:42 AM CST
An announcement has come out from the Alabama Department of Public Health, and it's in regards to how many confirmed cases of COVID-19 are in the state.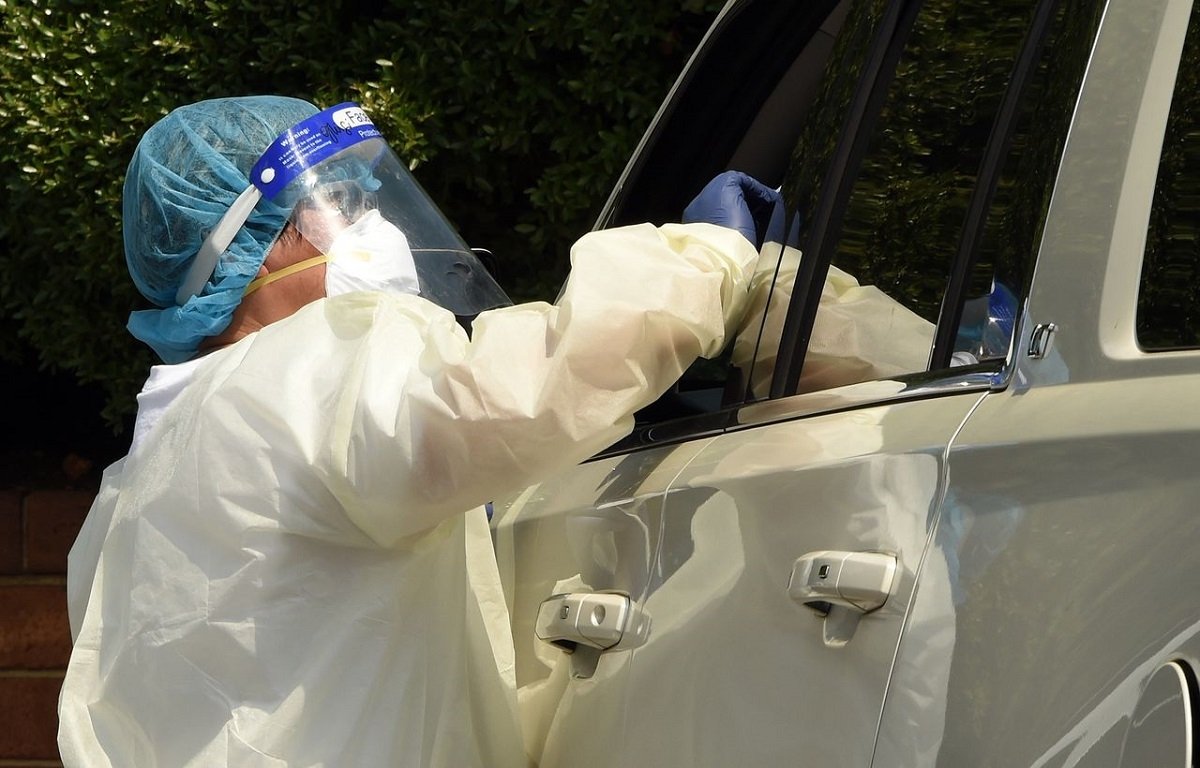 The announcement was released on August 12th at 10 a.m, and according to the statistics from the Alabama Department of Public Health (ADPH), Alabama has now trickled over to 100,801 confirmed cases and has amassed 1,814 deaths at the time of writing this article. Additionally, the ADPH data indicates that there are 1,506 people in hospital with COVID-19 related complications.
If you are interested in finding out what the latest coronavirus numbers are county-by-county, I have provided a list below complements to AL.com. The list shows the number of cases in each county and the increase in cases from the previous day. Check out the list below. If you are after more information regarding the coronavirus pandemic and would like to track the outbreak, check out this coronavirus tracker here.
Important Coronavirus Information:
Here's the CDC's new grim update for coronavirus deaths in America
This is what's holding up the second coronavirus stimulus checks
Pelosi takes aim at President Trump for coronavirus stimulus deadlock
Trump administration official: 'I can't recommend' hydroxychloroquine
Here's what's stopping the next round of coronavirus stimulus checks
This is when you can expect another $1,200 coronavirus stimulus check
This is easily the worst coronavirus prediction from the WHO yet
Here's how the second coronavirus stimulus check could be $3,400
$3,400 coronavirus stimulus checks 'ready to be sent out', says Trump
Trump touts coronavirus is 'under control', as US death toll grows
Here's Dr. Fauci's updated coronavirus prediction for this Fall
Everyone's body may already hold the secret to coronavirus immunity
Dr. Fauci says this is the big second coronavirus wave warning sign
If you have this disease and coronavirus the case fatality rate is 29%
If you have this disease coronavirus is 60% more likely to kill you
White House task force warns of coronavirus uptick in these 9 cities
If this stimulus plan is approved, Americans could get a $12,000 check
Here's the country that approved the world's first coronavirus vaccine
Here's the answer to if the second coronavirus stimulus bill is coming
This could be the worst news Dr. Fauci has given about coronavirus yet
Related Tags