Dr. Fauci warns public of this coming nightmare coronavirus scenario
Dr. Fauci has pleaded with the American people to stick to guidelines, or this nightmare coronavirus situation will happen.

Published Thu, Aug 13 2020 7:05 AM CDT
|
Updated Tue, Nov 3 2020 11:42 AM CST
Top infectious disease expert Dr. Anthony Fauci has given the American public a warning for what is about to come.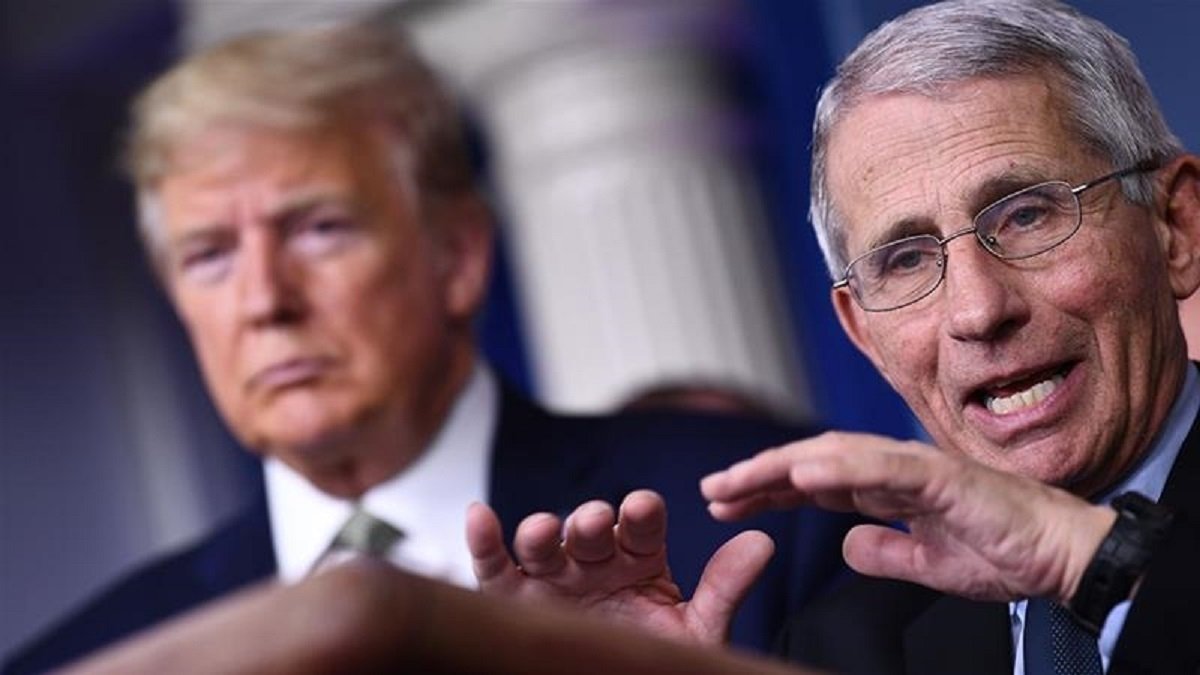 Dr. Fauci is the director of the National Institute of Allergy and Infectious Diseases and has been a voice of reason throughout the coronavirus pandemic. Recently, Fauci took to ABC to give the American public a heated warning for what is about to happen to the coronavirus if new daily cases aren't reduced.
The infectious disease experts began to describe a somewhat nightmare scenario for the US and said that if daily cases aren't reduced, we are going to have "a very difficult time". The nightmare scenario is the convergence of both the flu and the coronavirus in the fall, and as described by the director for the Centers for Disease Control and Prevention, Robert Redfield, it could create "one of the most difficult times that we've experienced in American public health."
Fauci echo's this warning by saying that while it's very unlikely that the US will be able to reduce its daily coronavirus cases from where it's sitting now 50,000 - 70,000 to below 10,000, it's not impossible.
"I want to impress upon the American people in a way that's so clear: There are things that we can do that would get the level down. If we go into the fall and the winter, David, with the same situation... we will have upticks of percent positive, and then you have the inevitable surging of infection.
The way human nature is acting out there, it doesn't seem likely [this goal will be met]. But that doesn't mean it can't be done. I don't know how more forcefully I can make that plea to the American people. That we can open the country, we can get back to normality, if we do some simple things." said Fauci.
Important Coronavirus Information:
Here's the CDC's new grim update for coronavirus deaths in America
This is what's holding up the second coronavirus stimulus checks
Pelosi takes aim at President Trump for coronavirus stimulus deadlock
Trump administration official: 'I can't recommend' hydroxychloroquine
Here's what's stopping the next round of coronavirus stimulus checks
This is when you can expect another $1,200 coronavirus stimulus check
This is easily the worst coronavirus prediction from the WHO yet
Here's how the second coronavirus stimulus check could be $3,400
$3,400 coronavirus stimulus checks 'ready to be sent out', says Trump
Trump touts coronavirus is 'under control', as US death toll grows
Here's Dr. Fauci's updated coronavirus prediction for this Fall
Everyone's body may already hold the secret to coronavirus immunity
Dr. Fauci says this is the big second coronavirus wave warning sign
If you have this disease and coronavirus the case fatality rate is 29%
If you have this disease coronavirus is 60% more likely to kill you
White House task force warns of coronavirus uptick in these 9 cities
If this stimulus plan is approved, Americans could get a $12,000 check
Here's the country that approved the world's first coronavirus vaccine
Here's the answer to if the second coronavirus stimulus bill is coming
This could be the worst news Dr. Fauci has given about coronavirus yet
Related Tags