This face mask may actually help the spread of coronavirus, here's why
Scientists have found a commonly used face covering is actually worse for coronavirus protection/prevention than no mask at all.

Published Tue, Aug 11 2020 8:03 AM CDT
|
Updated Tue, Nov 3 2020 11:42 AM CST
As masks become more widely adopted in the United States, it's important that people are aware of which ones are effective and which ones aren't.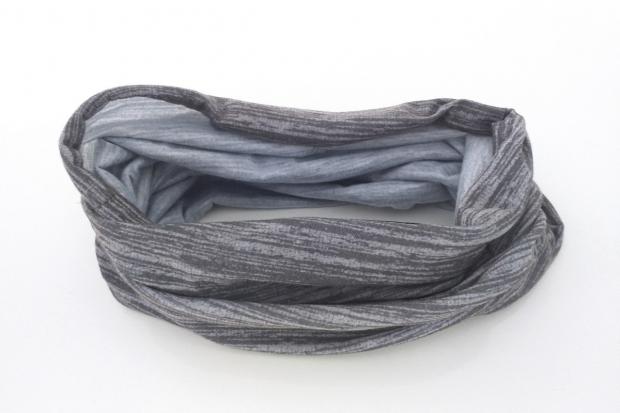 According to a recent study published in Science Advances, researchers from Duke University performed an experiment that tested all the different kinds of commonly used face masks. The tests were designed to measure the masks' effectiveness and how they block respiratory droplets that may contain coronavirus particles.
The researchers examined how the masks blocked these respiratory particles by getting one person to speak the same phrase into a box the same amount of times. What the researchers found was that fitted N95 masks were the most effective at disrupting droplets. The second best mask was the surgical mask made from poly-cotton material. Next was the handmade cotton masks, and finally, the last on the list, even below no mask at all, was a neck fleece.
Neck fleeces are sometimes referred to as a neck gaiter, and they are commonly used by runners and people who are participating in strenuous outdoor activities. So, why is this form of face-covering worse than no mask at all? Firstly, its because they are not designed to block respiratory droplet spread, and as the researchers found, the material actually diffuses droplets, which then creates much smaller particles than can then be carried further.
Martin Fischer, PhD, of the chemistry department, and collaborator on the study said, "Of course, what makes that problematic is that smaller particles could actually be carried away with air much more easily than big particles that might just drop down to the floor."
If you are interested in reading more on this topic, check out this link here.
Important Coronavirus Information:
Here's the CDC's new grim update for coronavirus deaths in America
This is what's holding up the second coronavirus stimulus checks
Pelosi takes aim at President Trump for coronavirus stimulus deadlock
Trump administration official: 'I can't recommend' hydroxychloroquine
Here's what's stopping the next round of coronavirus stimulus checks
This is when you can expect another $1,200 coronavirus stimulus check
This is easily the worst coronavirus prediction from the WHO yet
Here's how the second coronavirus stimulus check could be $3,400
$3,400 coronavirus stimulus checks 'ready to be sent out', says Trump
Trump touts coronavirus is 'under control', as US death toll grows
Here's Dr. Fauci's updated coronavirus prediction for this Fall
Everyone's body may already hold the secret to coronavirus immunity
Dr. Fauci says this is the big second coronavirus wave warning sign
If you have this disease and coronavirus the case fatality rate is 29%
If you have this disease coronavirus is 60% more likely to kill you
White House task force warns of coronavirus uptick in these 9 cities
Related Tags