New Mexico man dies from plague that's killed more than coronavirus
A man in New Mexico has died from a plague that has killed far more people in the world than coronavirus, here's the details.

Published Tue, Aug 11 2020 8:32 AM CDT
|
Updated Tue, Nov 3 2020 11:42 AM CST
It was only a few days ago that a man in China died from the bubonic plague, and now we have another death from the disease that once ravaged Earth.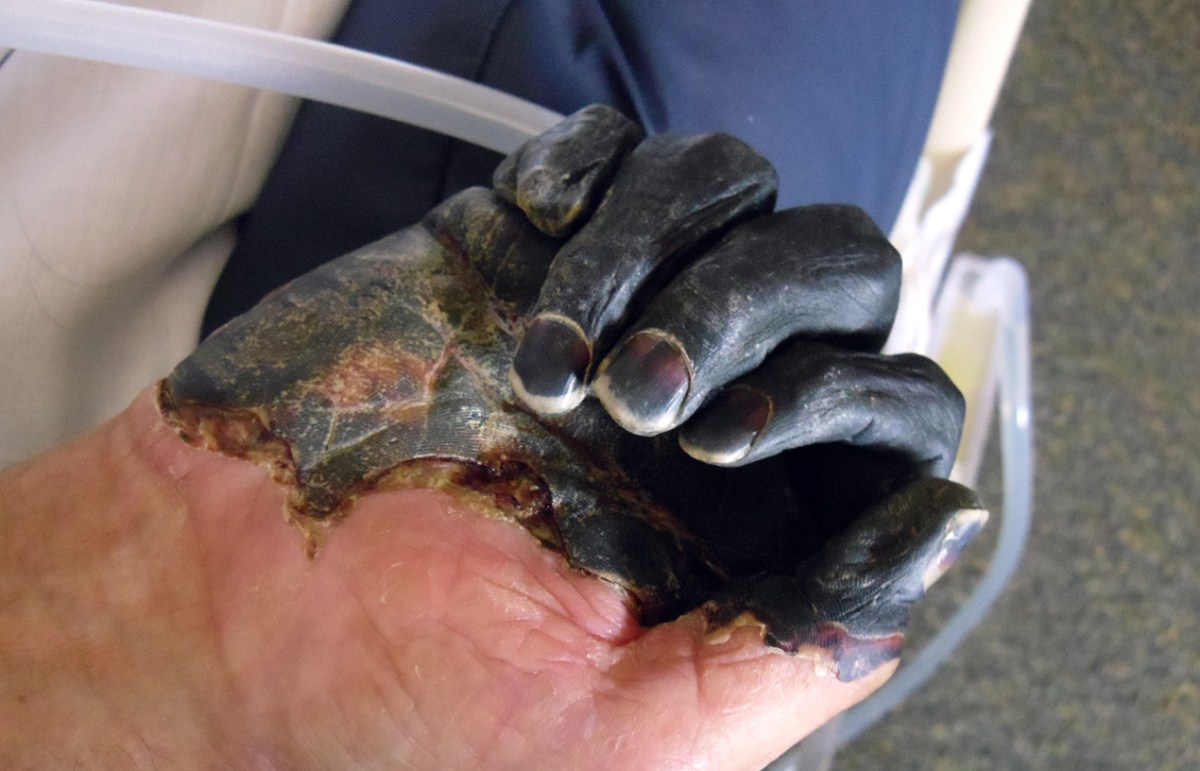 For those that don't know, there are three types of the plague that can be caused by the bacterium Yersinia pestis, and those are pneumonic, septicemic, and bubonic. The man China that died had the bubonic plague, and now reports are indicating that a man in New Mexico has sadly died of the septicemic plague. The bacterium Yersinia pestis is responsible for the highest-mortality rate epidemics throughout human history, the Black Death, which killed an estimated 75 - 200 million people from 1346 - 1353.
The death of the man marks the first fatality from the disease in the state since 2015, and the second overall case this year, according to officials in this press release. Here's a statement from officials, "The Rio Arriba County man died after being hospitalized. An environmental investigation will take place at the person's home to look for ongoing risk to immediate family members, neighbors and others in the surrounding community."
The Centers for Disease Control and Prevention (CDC) recognizes the bubonic, pneumonic, and septicemic as the most common forms of the plague. Here's the CDC's description of septicemic plague "can occur as the first symptom of the plague, or may develop from untreated bubonic plague. This form results from bites of infected fleas or from handling an infected animal."
So, what are the plague symptoms? According to the CDC, symptoms can include fever, chills, extreme weakness, abdominal pain, shock, and "possibly bleeding into the skin and other organs." Additionally, "skin and other tissues may turn black and die, especially on fingers, toes, and the nose."
New Mexico Department of Health Secretary Kathy Kunkel said in a statement, "Plague activity in New Mexico is usually highest during the summer months, so it is especially important now to take precautions to avoid rodents and their fleas which can expose you to plague."
Important Coronavirus Information:
Here's the CDC's new grim update for coronavirus deaths in America
This is what's holding up the second coronavirus stimulus checks
Pelosi takes aim at President Trump for coronavirus stimulus deadlock
Trump administration official: 'I can't recommend' hydroxychloroquine
Here's what's stopping the next round of coronavirus stimulus checks
This is when you can expect another $1,200 coronavirus stimulus check
This is easily the worst coronavirus prediction from the WHO yet
Here's how the second coronavirus stimulus check could be $3,400
$3,400 coronavirus stimulus checks 'ready to be sent out', says Trump
Trump touts coronavirus is 'under control', as US death toll grows
Here's Dr. Fauci's updated coronavirus prediction for this Fall
Everyone's body may already hold the secret to coronavirus immunity
Dr. Fauci says this is the big second coronavirus wave warning sign
If you have this disease and coronavirus the case fatality rate is 29%
If you have this disease coronavirus is 60% more likely to kill you
White House task force warns of coronavirus uptick in these 9 cities
Related Tags