US hits another grim coronavirus death milestone of 5 million cases
The United States has reached another unfortunate milestone when it comes to coronavirus cases as the total breaches 5 million.

Published Mon, Aug 10 2020 3:34 AM CDT
|
Updated Tue, Nov 3 2020 11:42 AM CST
As the United States continues to battle the coronavirus pandemic, cases of the virus don't seem to be stopping anytime soon, as the nation has just passed another milestone.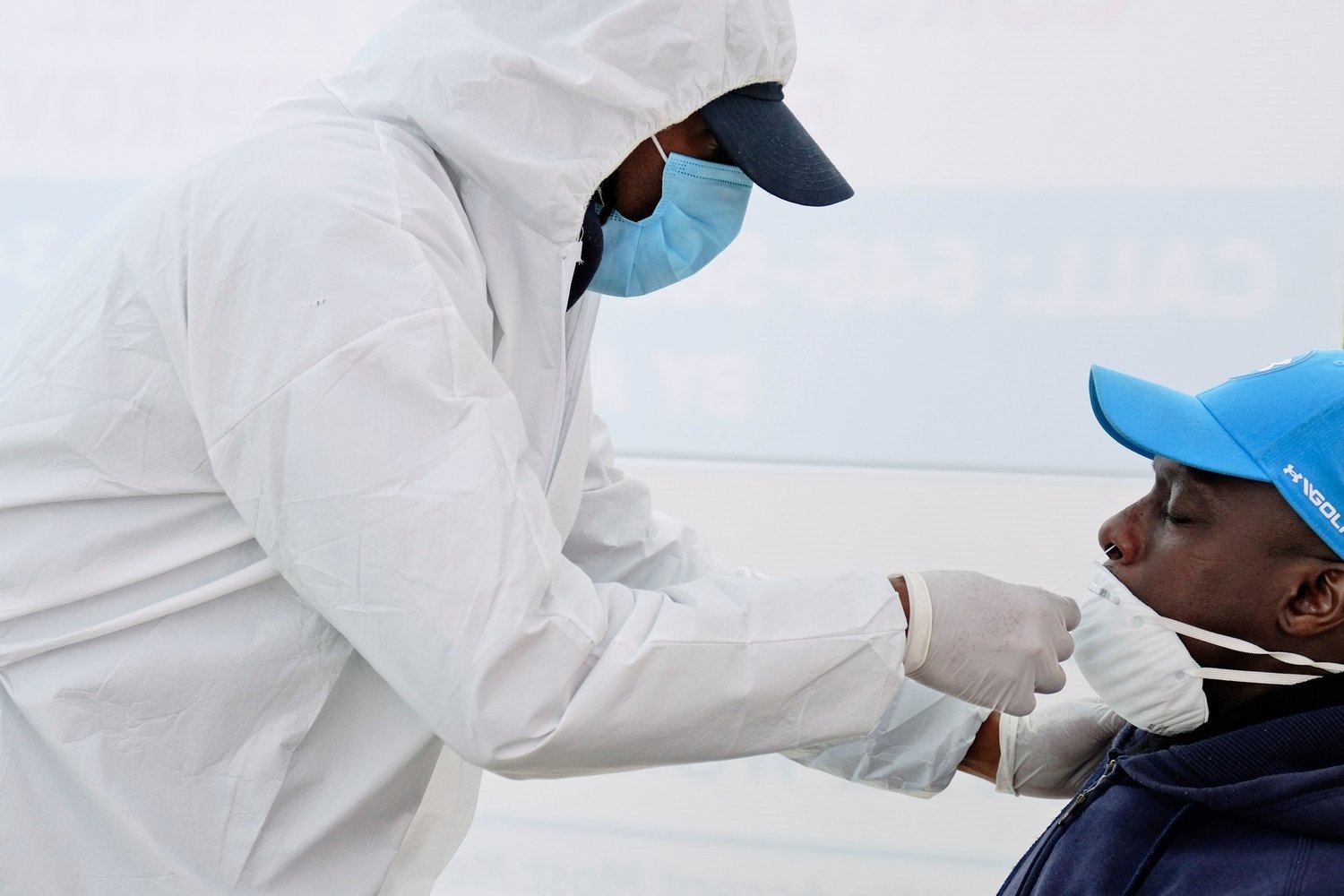 According to the Johns Hopkins University coronavirus tracker, the United States this past Sunday reached a grave milestone as the statistics indicated that the country passed 5 million confirmed cases of COVID-19. Additionally, the US still, unfortunately, holds the record for most COVID-19 deaths with 162,938 at the time of writing this.
The United States is also leading the world in confirmed cases of the virus with now just over 5 million, Brazil is following behind the US with 3 million, India with 2.2 million, Russia with 890,00, South Africa with 560,000, and Mexico with 480,000. The news of the US hitting over 5 million confirmed cases comes as global coronavirus cases breach the 20 million mark.
Judging from the daily cases graph on the JHS coronavirus tracker, we can see that globally we have been averaging around 200,000 new cases every day for quite some time now. At the time of writing this, there are 19,869,127 cases, which means that by tomorrow wherever you are in the world, global case count will have already reached over 20 million.
Important Coronavirus Information:
Here's the CDC's new grim update for coronavirus deaths in America
This is what's holding up the second coronavirus stimulus checks
Pelosi takes aim at President Trump for coronavirus stimulus deadlock
Trump administration official: 'I can't recommend' hydroxychloroquine
Here's what's stopping the next round of coronavirus stimulus checks
This is when you can expect another $1,200 coronavirus stimulus check
This is easily the worst coronavirus prediction from the WHO yet
Here's how the second coronavirus stimulus check could be $3,400
$3,400 coronavirus stimulus checks 'ready to be sent out', says Trump
Trump touts coronavirus is 'under control', as US death toll grows
Here's Dr. Fauci's updated coronavirus prediction for this Fall
Everyone's body may already hold the secret to coronavirus immunity
Dr. Fauci says this is the big second coronavirus wave warning sign
If you have this disease and coronavirus the case fatality rate is 29%
If you have this disease coronavirus is 60% more likely to kill you
White House task force warns of coronavirus uptick in these 9 cities
Related Tags