This is what Trump's recently signed COVID-19 executive order changed
President Trump has officially signed an executive order that extends economic relief after lawmakers failed to reach an agreement.

Published Mon, Aug 10 2020 9:44 AM CDT
|
Updated Tue, Nov 3 2020 11:42 AM CST
Over the weekend, President Trump signed an executive order that extended economic relief for Americans after lawmakers couldn't reach an agreement on the coming stimulus package.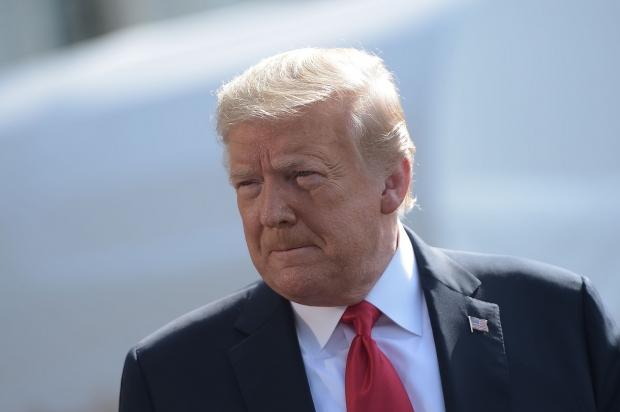 So, what did these new executive orders change? In a recent article from Forbes, it's explained that the new orders include an extension on the enhanced unemployment benefits through to the end of the year at a rate of $400 per week. Trump also signed in a Payroll Tax Holiday that will start on September 1st and go through until the end of the year. Additionally, Trump said that the holiday might be retroactive to August 1st.
So what is a Payroll Tax Holiday? American workers earning less than $100,000 a year will be eligible for the Payroll Tax Holiday, which reduces the amount of tax taken out of workers' paychecks to fund Social Security and Medicare. Tax cuts require Congressional approval, but Trump does have the option of using emergency powers to delay tax collection. The executive order also adds an extension to the Federal Eviction Moratorium, which expired last week.
Under the CARES Act, landlords and housing authorities were prevented from filing eviction notices, charging nonpayment fees, or giving notice to tenants for vacation. Trump didn't say how long the moratorium would last, but it could be assumed its duration will be until the end of the year.
Federal Student Loan Payment Suspension:
Lastly, Trumps executive order suspends student loan payments through until the end of the year, while also maintaining the zero-percent interest for federal student loans. For more information, check out this link here.
Important Coronavirus Information:
Here's the CDC's new grim update for coronavirus deaths in America
This is what's holding up the second coronavirus stimulus checks
Pelosi takes aim at President Trump for coronavirus stimulus deadlock
Trump administration official: 'I can't recommend' hydroxychloroquine
Here's what's stopping the next round of coronavirus stimulus checks
This is when you can expect another $1,200 coronavirus stimulus check
This is easily the worst coronavirus prediction from the WHO yet
Here's how the second coronavirus stimulus check could be $3,400
$3,400 coronavirus stimulus checks 'ready to be sent out', says Trump
Trump touts coronavirus is 'under control', as US death toll grows
Here's Dr. Fauci's updated coronavirus prediction for this Fall
Everyone's body may already hold the secret to coronavirus immunity
Dr. Fauci says this is the big second coronavirus wave warning sign
If you have this disease and coronavirus the case fatality rate is 29%
If you have this disease coronavirus is 60% more likely to kill you
White House task force warns of coronavirus uptick in these 9 cities
Related Tags