These types of people shouldn't bother with a coronavirus test
Dr. Brett Giroir has said that these types of people can most likely not bother about getting a coronavirus COVID-19 test.

Published Fri, Aug 7 2020 9:05 AM CDT
|
Updated Tue, Nov 3 2020 11:42 AM CST
Dr. Brett Giroir, the man who oversees coronavirus testing for the Trump administration, said that these types of people could not bother with a coronavirus test.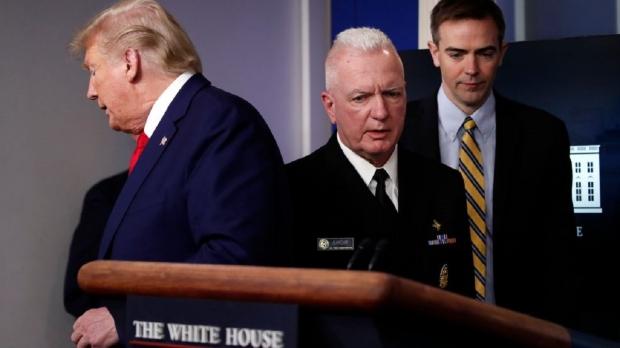 During an interview with NBC News on "Doc to Doc", Giroir stated that "A lot of people are getting tests that probably aren't needed". Giroir goes on to explain that even if a person has been exposed to a COVID-19 infection that the advice is to "self-isolate, no matter whether that test is positive or negative." The reason for this is because if a person goes on to develop COVID-19 might not test positive in the days after they have been initially exposed to the virus.
This means that it's possible for a person to first test negative, but then go on to test positive in the days after the initial contact with the virus. The advice from Giroir is, "You should always make believe that you are infected - particularly young, healthy people." This advice is for people who aren't showing any symptoms and appears to be aimed at easing the strain on coronavirus testing across the country. Additionally, Giroir says that this advice is meant to "take down the fervor" of testing, and that "we sort of created a frenzy".
He added that he has been working closely with the Centers for Disease Control and Prevention on releasing guidance on testing health people. However, Giroir does say there is an exception for young or otherwise healthy adults not getting a test, and that is if they are living with someone who is medically vulnerable to the virus. Examples include the elderly or someone who has a preexisting medical disease.
Giroir said, "In those circumstances, it's much more of a reason to test. But even if you're negative, you need to be really careful around them. Wear your mask. Keep a safe distance. We can prevent transmission in the household if you do those simple steps."
Important Coronavirus Information:
Here's the CDC's new grim update for coronavirus deaths in America
This is what's holding up the second coronavirus stimulus checks
Pelosi takes aim at President Trump for coronavirus stimulus deadlock
Trump administration official: 'I can't recommend' hydroxychloroquine
Here's what's stopping the next round of coronavirus stimulus checks
This is when you can expect another $1,200 coronavirus stimulus check
This is easily the worst coronavirus prediction from the WHO yet
Here's how the second coronavirus stimulus check could be $3,400
$3,400 coronavirus stimulus checks 'ready to be sent out', says Trump
Trump touts coronavirus is 'under control', as US death toll grows
Here's Dr. Fauci's updated coronavirus prediction for this Fall
Everyone's body may already hold the secret to coronavirus immunity
Dr. Fauci says this is the big second coronavirus wave warning sign
If you have this disease and coronavirus the case fatality rate is 29%
If you have this disease coronavirus is 60% more likely to kill you
White House task force warns of coronavirus uptick in these 9 cities
Related Tags