Here's the new strange coronavirus symptom to watch out for
A new coronavirus symptom has been listed, and it could actually be the strangest one yet. Here's what you need to look out for.

Published Fri, Aug 7 2020 7:31 AM CDT
|
Updated Tue, Nov 3 2020 11:42 AM CST
By now, you have probably heard what the coronavirus symptoms are numerous times before, and while some of them are weird and strange, another might be added to the watch list.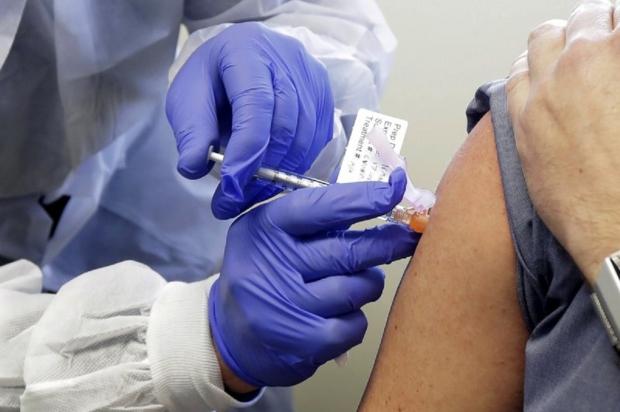 Some coronavirus symptoms can range from fever or chills, to coughing, fatigue, muscle aches and even what is called COVID toes. The virus has been linked to several dermatological symptoms, hence COVID toes, and now a new symptom might be added to the watch list - itchiness. This symptom has come from Leanne Atkin, a vascular nurse consultant and senior lecturer at the University of Huddersfieldm, who recently said in this statement that there's a big concern for the number of people with COVID-19 that are complaining about being itchy.
Atkin goes on to say that itchiness can be easily overlooked by both doctors and COVID-19 patients as this symptom is usually paired with other strange coronavirus symptoms such as COVID toes. Atkin spoke to Best Life and said, "It is really important that people start to recognize these early symptoms and if they notice any of them, they should be arranging for the patient to be tested for COVID-19 and considering carefully the need for referral onto vascular clinics."
If you are interested in the full list of COVID-19 symptoms, you can check out the Centers for Disease Control and Prevention website here.
Important Coronavirus Information:
Here's the CDC's new grim update for coronavirus deaths in America
This is what's holding up the second coronavirus stimulus checks
Pelosi takes aim at President Trump for coronavirus stimulus deadlock
Trump administration official: 'I can't recommend' hydroxychloroquine
Here's what's stopping the next round of coronavirus stimulus checks
This is when you can expect another $1,200 coronavirus stimulus check
This is easily the worst coronavirus prediction from the WHO yet
Here's how the second coronavirus stimulus check could be $3,400
$3,400 coronavirus stimulus checks 'ready to be sent out', says Trump
Trump touts coronavirus is 'under control', as US death toll grows
Here's Dr. Fauci's updated coronavirus prediction for this Fall
Everyone's body may already hold the secret to coronavirus immunity
Dr. Fauci says this is the big second coronavirus wave warning sign
If you have this disease and coronavirus the case fatality rate is 29%
If you have this disease coronavirus is 60% more likely to kill you
White House task force warns of coronavirus uptick in these 9 cities
Related Tags