Dr. Fauci says this is the big second coronavirus wave warning sign
Dr. Anthony Fauci has announced this is the early warning sign for the second coronavirus wave that everyone should watch out for.

Published Thu, Aug 6 2020 9:09 AM CDT
|
Updated Tue, Nov 3 2020 11:42 AM CST
A new interview with Dr. Anthony Fauci, the director of the National Institute of Allergy and Infectious Diseases, has revealed what the early warning sign is for a second wave of coronavirus.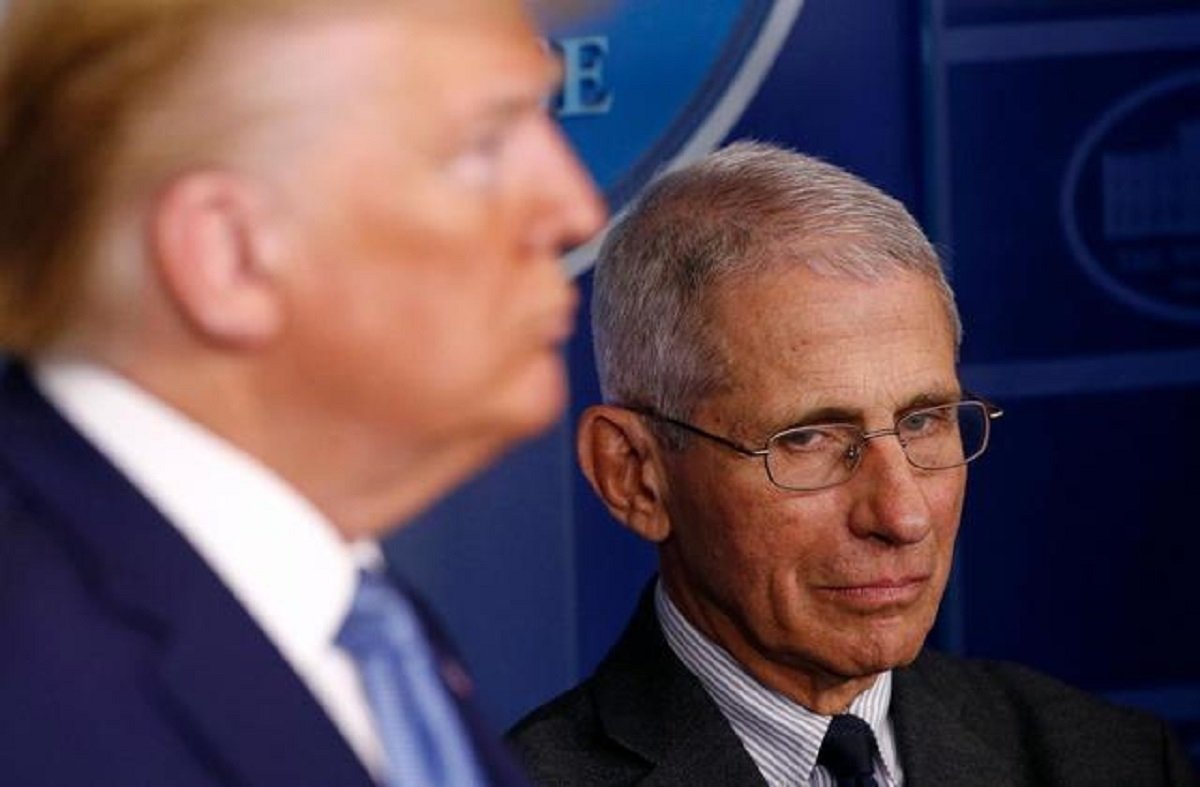 In a new interview with Dr. Fauci, the infectious disease expert that is one of the voices of reason throughout the coronavirus pandemic, Fauci revealed the early warning sign to watch out for when the second wave of coronavirus comes. Fauci spoke with the editor-in-chief of JAMA, the Journal of the American Medical Association, and said, "Prior to the surging, you could detect an early increase in the percent positive for any given state. It's a good predictor of a surge. Even if it goes up 1 or 1.5 percent."
Judging from what Fauci is saying, we can understand that an early warning sign for a second wave of coronavirus can be seen in rates of positive test results throughout various states. From this statement, we can assume that states which are currently seeing high positive test results are likely only experiencing just the start of a wave. In comparison to states that have already been hit hard by the virus, but are seeing a resurgence in positive test results. These are two different metrics, and both are important in determining if a state is still in its first wave or second wave of COVID-19.
For more information on this topic, check out this link here.
Important Coronavirus Information:
Here's the CDC's new grim update for coronavirus deaths in America
This is what's holding up the second coronavirus stimulus checks
Pelosi takes aim at President Trump for coronavirus stimulus deadlock
Trump administration official: 'I can't recommend' hydroxychloroquine
Here's what's stopping the next round of coronavirus stimulus checks
This is when you can expect another $1,200 coronavirus stimulus check
This is easily the worst coronavirus prediction from the WHO yet
Here's how the second coronavirus stimulus check could be $3,400
$3,400 coronavirus stimulus checks 'ready to be sent out', says Trump
Trump touts coronavirus is 'under control', as US death toll grows
Here's Dr. Fauci's updated coronavirus prediction for this Fall
Related Tags