Trump touts coronavirus is 'under control', as US death toll grows
President Trump has said that the coronavirus situation in the United States is 'under control', as the death toll is on the rise.

Published Wed, Aug 5 2020 6:05 AM CDT
|
Updated Tue, Nov 3 2020 11:42 AM CST
In a recent interview, President Trump was asked about the current coronavirus situation in the United States.
President Trump recently sat down with Axios's national political correspondent, Jonathan Swan, and was asked several questions about the coronavirus pandemic. Trump went onto praise the efforts made by his administration but was reminded by Swan that "a thousand Americans are dying a day". To that statement, Trump replied by saying, "They are dying, that's true. It is what it is. But that doesn't mean we aren't doing everything we can. It's under control as much as you can control it. This is a horrible plague."
Trump viewed the coronavirus deaths in proportion to the number of national cases, instead of as a proportion to the total population. When looking at the deaths in proportion to population, America is seemingly in a much worse sport than other countries. Additionally, Trump attributed to the increase in testing throughout the United States is what has caused an increase in cases.
The interview has been aired on the HBO YouTube Channel and has since gone viral, amassing nearly 7 million views since its release on August 4th. I highly encourage that you watch it, as its being renowned as one of the better interviews with the President, due to Swan doing his job as a journalist very well with hard questions, while at the same time de-escalating the situation to clear answers can be heard.
Important Coronavirus Information:
"
Here's the CDC's new grim update for coronavirus deaths in America
This is what's holding up the second coronavirus stimulus checks
Pelosi takes aim at President Trump for coronavirus stimulus deadlock
Trump administration official: 'I can't recommend' hydroxychloroquine
Here's what's stopping the next round of coronavirus stimulus checks
This is when you can expect another $1,200 coronavirus stimulus check
This is easily the worst coronavirus prediction from the WHO yet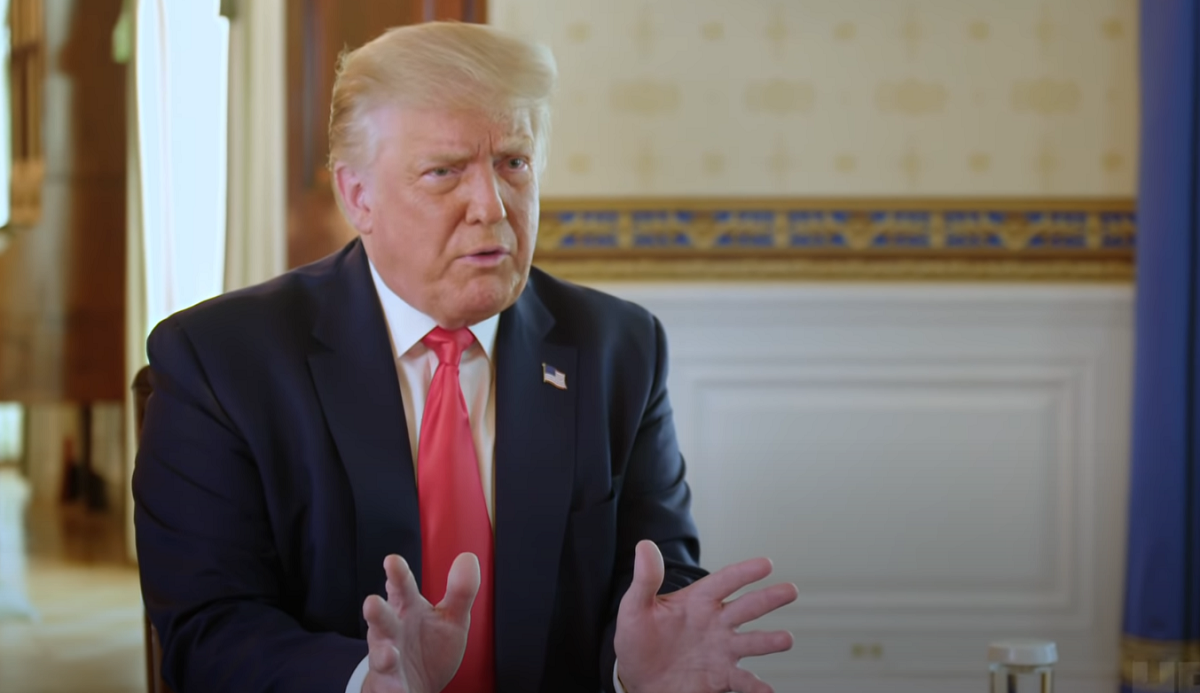 Related Tags