Here's Dr. Fauci's updated coronavirus prediction for this Fall
Dr. Anthony Fauci has given a surprisingly encouraging coronavirus prediction for Americans this Fall, and here's what it is.

Published Wed, Aug 5 2020 5:32 AM CDT
|
Updated Tue, Nov 3 2020 11:42 AM CST
Americans are no doubt tired of the slew of bad coronavirus related news, but this story isn't one of those, and somewhat surprisingly, it feels like a breath of fresh air.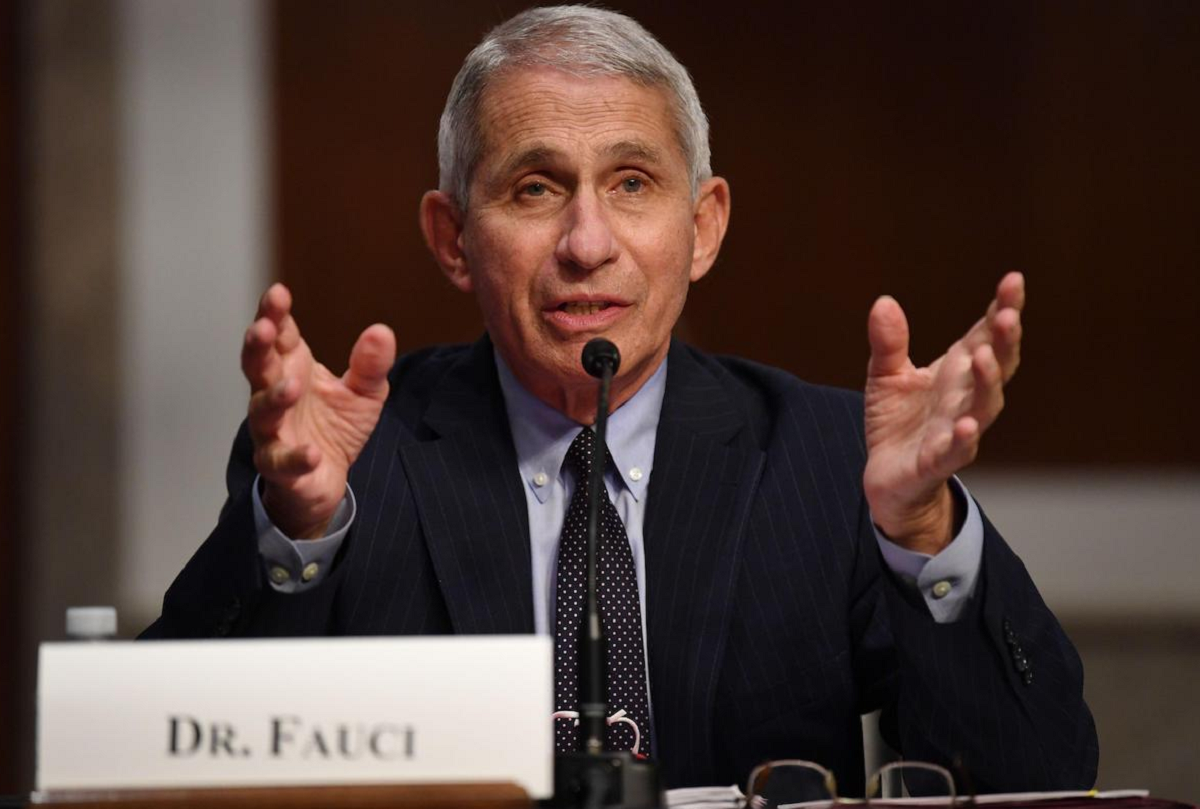 The good news comes from Dr. Anthony Fauci, the director of the National Institute of Allergy and Infectious Diseases, who has made a very encouraging prediction regarding the coming coronavirus vaccine being developed by biotech company Moderna. Fauci says that the Moderna vaccine, which is currently undergoing Phase 3 trials, could see approval from the Food and Drug Administration by mid-to-late Fall.
Reports back in April indicated that the coronavirus vaccine wouldn't be approved by the FDA until sometime in late 2021. That doesn't seem to be the case anymore, or at least with the vaccine Moderna is developing, and purely judging from what Fauci has now expressed. Here's what Fauci said, "If you look at the accrual and the rate of accrual ... you could project that you'll get an answer [on FDA approval for the Moderna vaccine] sometime in the mid-to-late fall-that would be November, that could be October."
He continued, "If we have a real blast of a rash of infection in those sites in which we do have active enrollment [in trials], that you might get an answer earlier than November."
When directly asked if we could possibly see the vaccine approved as early as October, Fauci replied by saying its "conceivable", and that there's a possibility that the speed of the results could give an "October surprise". For more information on this topic, check out this link here.
Important Coronavirus Information:
Here's the CDC's new grim update for coronavirus deaths in America
This is what's holding up the second coronavirus stimulus checks
Pelosi takes aim at President Trump for coronavirus stimulus deadlock
Trump administration official: 'I can't recommend' hydroxychloroquine
Here's what's stopping the next round of coronavirus stimulus checks
This is when you can expect another $1,200 coronavirus stimulus check
This is easily the worst coronavirus prediction from the WHO yet
Related Tags