Coronavirus face mask recommendations now include wearing them at home
White House coronavirus adviser Dr. Deborah Birx has recommended that Americans consider wearing face masks in their own homes.

Published Tue, Aug 4 2020 7:36 AM CDT
|
Updated Tue, Nov 3 2020 11:42 AM CST
Coronavirus face mask recommendations aren't just for public areas any more, now officials are saying Americans should wear them at home.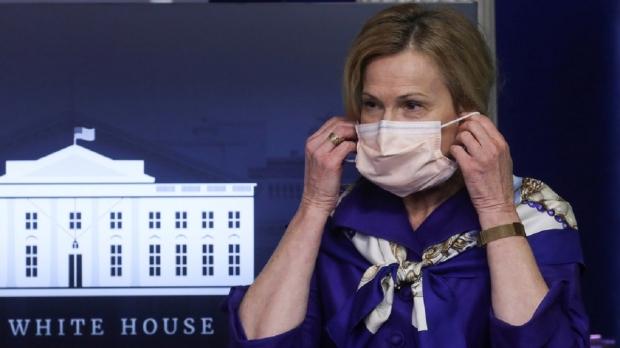 It doesn't take much to notice that America is somewhat divided on the whole coronavirus mask recommendation coming from health officials, and now recommendations have stretched further than public places, making room for even more heated debate among individuals. That recommendation has come from White House coronavirus adviser Dr. Deborah Birx, who says that Americans should consider wearing a mask at home.
Dr. Deborah Birx spoke to CNN this past Sunday and said the following, "What we are seeing today is different from March and April. It is extraordinarily widespread. It's into the rural as equal urban areas. If you're in multi-generational households, and there's an outbreak in your rural area or in your city, you need to really consider wearing a mask at home." Birx is recommending that Americans wear a face mask at home if they are living in an area that has an outbreak and if they are living under the same roof as an elderly person.
There will no doubt be some rebuttal to the recommendation from Birx as many Americans already feel that having to wear masks outdoors infringes on their rights as citizens. Currently, there is no law set in place that requires Americans to wear face masks while in their own home.
If you are interested in reading more about this, check out this link here.
Related Tags