Doctors rank these activities as most likely to spread coronavirus
So you can avoid them, doctors have ranked the activities that are the most likely to spread coronavirus.

Published Sun, Jun 7 2020 5:38 AM CDT
|
Updated Tue, Nov 3 2020 11:43 AM CST
As the nation begins to slowly reopen many people are wondering what activities are dangerous to do, and what are safe.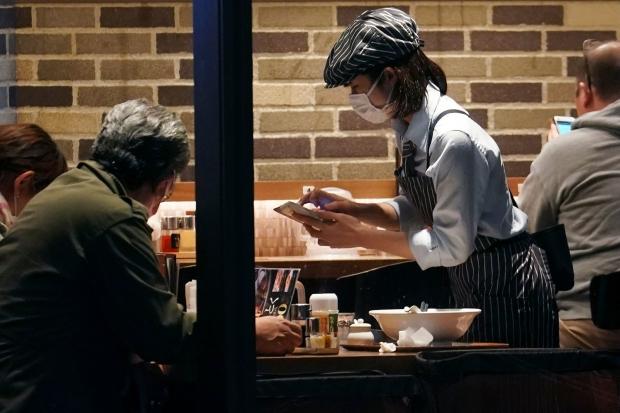 It's better to be safe than sorry, or in this instance, better to be safe than catch coronavirus. Luckily, a team of doctors that are experts in infectious diseases have ranked common activities in order of most dangerous to least dangerous. This list is meant to be a guide for those who wish to get out into the world once again, but want to know what places they can go to avoid spreading/catching the coronavirus.
The most dangerous location you can go, and this was agreed upon by all the medical experts working on this list, is a bar. The doctors said that social distancing guidelines combined with the usually small space in a bars and alcohol use is a recipe for disaster. Even one of the doctors gave going to a bar 10/10 in terms of dangerous level. If you are interested in the 36 other ranked activities check out the entirety of this article where I have provided a list. Stay safe out there.
Activities and risk level /10:
Bars - 9/10

Large music concerts - 9/10

Sports stadiums - 8/10

Gyms - 8/10

Amusement parks - 8/10

Churches - 8/10

Buffets - 8/10

Basketball - 7/10

Public pools - 7/10

Schools - 7/10

Casinos - 7/10

Restaurants, indoor seating - 6/10

Playgrounds - 6/10

Hair salons, barbershops - 6/10

Pontoon boat rides - 6/10

Move theaters - 6/10

Dinner parties at a house - 5/10

Airplanes - 5/10

Backyard barbecues - 5/10

Malls - 5/10

Beaches - 5/10

Bowling - 5/10

Dentist's offices - 4/10

Walking in a busy downtown - 4/10

Offices - 4/10

Doctor's office waiting rooms - 4/10

Eating outside at a restaurant - 4/10

Getting groceries - 3/10

Camping - 3/10

Hotels - 3/10

Golfing - 3/10

Libraries and museums - 3/10

Going for a walk, run or bike ride with others - 2/10

Getting fuel - 2/10

Getting takeout from a restaurant - 1/10

Playing tennis - 1/10
Related Tags