Horizon Zero Dawn 2 is coming to PlayStation 5 and may feature online co-op, sources tell VideoGameChronicle.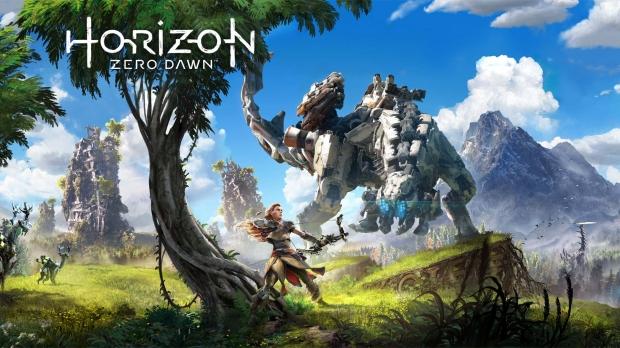 Guerrilla Games' new Horizon Zero Dawn sequel is pretty ambitious. Sources say it'll feature the scrapped co-op feature that was originally planned for the original 2017 release, and that the studio is targeting the PS5. The latter is pretty obvious as Sony wants to make a big splash on PS5 with high-profile exclusives, but the co-op part is rather interesting. This info was actually in front of us the whole time.
Just yesterday I reported on Guerrilla's huge hiring spree. The games-maker put up 16 job listings in the last month and currently has 24 openings. Back in 2019, Guerrilla had a whopping 64 openings available. It's been clear for some time the studio is ramping up for something big.
Horizon Zero Dawn's sequel was always a safe bet. The first game has sold over 10 million copies since its release in 2017 and the ending left off for a second chapter.
Clues about HZD2's co-op were actually visible the entire time, too. Back in October 2018, Guerrilla hired two online FPS experts: Simon Larouche, a Killzone 2 multiplayer vet, and Chris Lee, who helped design Rainbow Six: Siege's multiplayer. I originally predicted this could indicate a new Killzone game was in dev. But now these devs, who are both seasoned with map-making and online gaming, are more likely to help with Horizon Zero Dawn 2's live co-op play.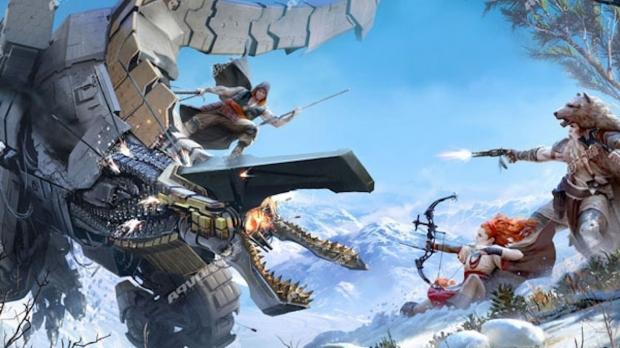 This isn't the first time we heard about HZD's co-op feature. Original concept art clearly showed two-player action, and Guerrilla actually had two-player co-op working, but scrapped it due to resource constraints.
"There have been early concepts. At the beginning we were thinking about two players in co-op, our very early prototype was with two players. We had the game running back then in co-op and that was quite nice to see.
"But we haven't got that [in the final version] because the programmers basically said that if we wanted to have co-op, we would also have 50% of the features we had been asking for and not 100%. With Horizon: Zero Dawn being the first game, we wanted 100%, so we dropped co-op in favor of that," HZD game director Mathijs De Jonge told NoClip in 2018.
Expect Horizon Zero Dawn 2 to push the PlayStation 5 to its limits and utilize every drop of its 10TFLOP 2.23GHz Navi GPU and 8-core 3.5GHz Zen 2 CPU. Expect ray tracing, ultra fast loading times, responsive controls with the new DualSense controller, and higher frame rates with dazzling visuals.
Also remember HZD2 will be powered by the newly enhanced Decima Engine, which was iterated upon by Kojima Productions to make Death Stranding.