A Warner Music account accidentally uploaded the OST for L.A. Noire Part Two, hinting a sequel is in development at Rockstar Games.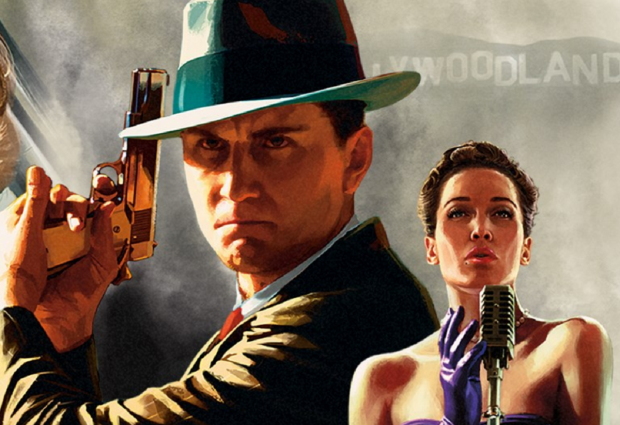 Internet detectives might've solved the case of Rockstar's next game. The studio could be working on a sequel to 2011's ultra-stylish crime story for next-gen consoles, complete with immaculate animations and a storyline that'd impress hardcases like Humphrey Bogart.
According to screenshots, Warner Chappell Music, the global publishing company of the Warner Media Group, uploaded a song from L.A. Noire Part Two. The song in question is Break My Stride from Matthew Wilder, and is probably for the big reveal trailer that's set to accompany either Sony's or Microsoft's big livestream E3-timed events. The account and the music was deleted shortly after.
''Provided to YouTube by Take-Two Interactive Break My Stride - Matthew Wilder The Music of L.A Noire Part Two 2020 Warner Chappell Music. Released on: 2020-03-13 Auto-generated by YouTube," read the now-deleted description.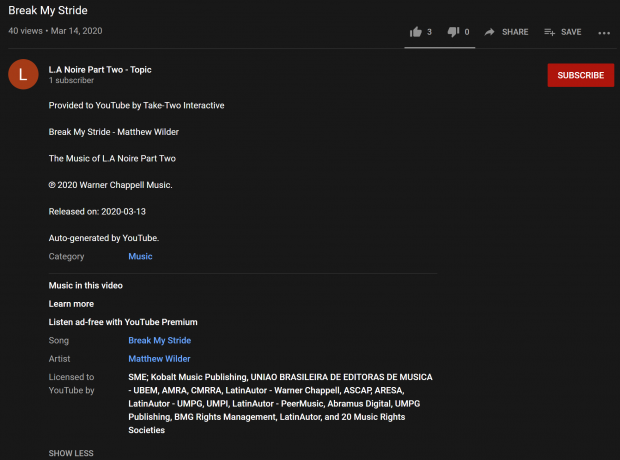 We've heard a lot of speculation on what Rockstar is working on, from Grand Theft Auto 6 (which is undoubtedly true) to Bully 2 (less likely). But we haven't heard about a new L.A. Noire sequel. It just goes to show we don't ever really know exactly what the secretive studio is developing.
Take-Two Interactive has repeatedly teased big games from all of its studios. The publisher says its current release and in-development slate is bigger than ever, and all of its major developers and labels are making new games--including Rockstar.