Scientists dose first patient with coronavirus COVID-19 vaccine
When will you be able to get a COVID-19 vaccine? Human trials have begin, but coronavirus fears continue to spread.
Published
1 minute & 54 seconds read time
The search for a coronavirus COVID-19 vaccine is probably the most-wanted thing on this planet right now, outside of toilet paper that is -- and don't worry, scientists are on top of it.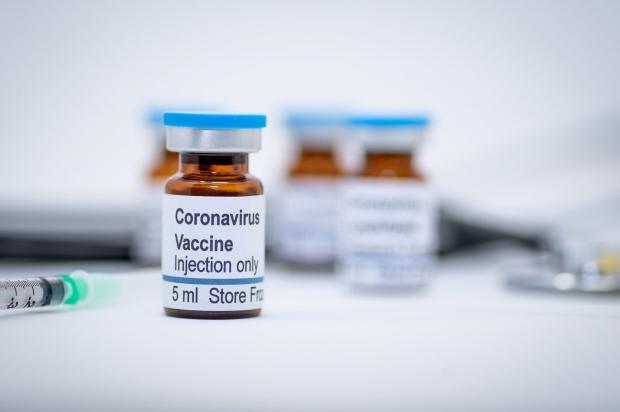 The National Institutes of Health (NIH) have said that their clinical trial of investigational vaccine for COVID-19 begins, with a new study kicking off in Seattle with local, healthy adult volunteers putting their arms up for a jab. A new Phase 1 "clinical trial evaluating an investigational vaccine designed to protect against coronavirus disease 2019 (COVID-19) has begun at Kaiser Permanente Washington Health Research Institute (KPWHRI) in Seattle", according to a new post on the NIH website.
The new COVID-19 vaccine trial will see 45 "healthy adult volunteers" that are aged between 18-55 years old, across the next 6 weeks, where the first "participant received the investigational vaccine today". The 6-week study will be evaluating "different doses of the experimental vaccine for safety and its ability to induce an immune response in participants".
COVID-19 Vaccine = mRNA-1273
The vaccine itself is called mRNA-1273 and was developed by scientists at the National Institute of Allergy and Infectious Diseases (NIAID), which worked with Moderna, Inc. which is a biotechnology company based in Cambridge, Massachusetts. Manufacturing the COVID-19 vaccine trials is Coalition for Epidemic Preparedness Innovations (CEPI), at least for the Phase 1 clinical trial.
Right now, there is no approved vaccine that prevents infection with SARS-CoV-2.
NIAID Director Anthony S. Fauci, M.D explains: "Finding a safe and effective vaccine to prevent infection with SARS-CoV-2 is an urgent public health priority. This Phase 1 study, launched in record speed, is an important first step toward achieving that goal".
You can read more on the new COVID-19 vaccine trials at the official NIH website here.
We already know that scientists are working out just how coronavirus COVID-19 makes you sick, as well as how the human body is killing coronavirus, too -- but this new vaccine trial is a big step.
Related Tags