We all know that coronavirus COVID-19 is wrecking havok on the world in multiple ways, but now we have an analyst who thinks it is the perfect time for Apple to acquire Disney. Yeah... Disney, and yeah... Apple.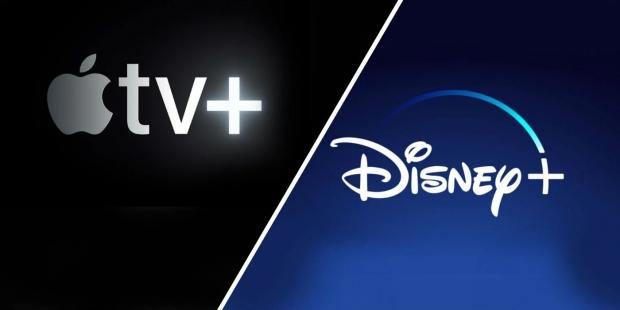 Rosenblatt Securities Director Bernie McTernan has thought about what would happen if Apple were to acquire Disney, during a recent chat with Yahoo Finance. He had some interesting facts that he bought up, and with coronavirus COVID-19 bringing markets down and changing the way consumers consume content right now, Apple could make a big move on the board and acquire everything giant Apple.
Yahoo Finance talked about Apple having the ability to "possibly take advantage of those struggles" that Disney is going through right now, with Disney stock plummeting 40% in the last month alone.
Yahoo Finance went on to ask the question of why would Apple want to "possibly take advantage of Disney's struggles" as its share price plummets. Why would Apple want to "take on things like theme parks, the largest single line item of revenue generating for Disney in the last quarter. Why would Apple want a theme park?"
McTernan replied, saying that due the Disney "closures to domestic parks, also Disneyland Paris -- bought down their fiscal 2020 by estimates 11%. But, we also assume a modest slowdown in 2021, but our 2022 estimates and beyond are unchanged".
He continued, that as of February 2020 Disney had "30 million subscribers on Disney+" and that's before the launch in Europe and throughout the world. McTernan also added that Apple has $107 billion in cash laying around, and Disney's net worth at around $130 billion and Apple at $1.1 trillion (yeah, with a T) -- then it becomes a very interesting thought if Apple did indeed acquire Disney.
McTernan continues, adding in a quote from the former CEO of Disney, Bob Iger, and his new book 'The Ride of a Lifetime' who said that: "I believe if Steve (Jobs) were still alive, we would've combined our companies, or at least seriously discussed the possibilities".
This would instantly solve Apple's issues of becoming a global streaming giant against juggernauts like Netflix, Warner Bros. (and HBO Max), Disney+, Amazon, Hulu, and many others. Apple has billions of iOS-powered devices on the market between its iPhone and iPads, and could instantly offer the entire of Disney's beyond-gigantic catalog of content -- as well as the entire Apple App Store ecosystem of apps, games, e-books, music, podcasts, software, and everything in between.
Is this the calm before the storm of hearing official news that Apple has acquired Disney, which would represent a majestical change for both companies? I guess we'll have to wait and see.