These apps are what you SHOULDN'T use to track coronavirus COVID-19
Apps that are claiming they are coronvirus COVID-19 trackers are actually ransomware, don't download them.

Published Tue, Mar 17 2020 3:07 AM CDT
|
Updated Tue, Nov 3 2020 11:44 AM CST
With many people in panic-mode due to the coronavirus, some nasty people are attempting to use the pandemic to make a quick buck or two. Here's how to avoid being a victim.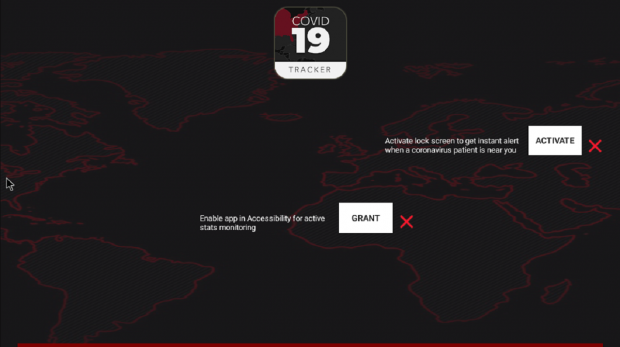 Many hackers and scammers are using the coronavirus (COVID-19) pandemic as a means of accessing people digitally and ripping them off. Some scammers are using phony coronavirus tracking websites that ask users to download an application so they can 'keep tabs on the spread'. Some people have done this and fallen victim to scams and data leaks, but now the exact same thing is happening in the app world.
According to DomainTools, many Android (and likely coming to iOS) apps are being seen in the wild that claim they are designed to track the spread of the coronavirus. These apps are not trackers, but in fact, are ransomware. DomainTools has titled some of these apps "CovidLock", as once the app is download, it locks the person's phone and requests a password for it to be opened. The app then asks the user to send $100 USD in bitcoin within 48 hours to a bitcoin address and says if this request isn't completed, then the app will leak the contents of the phone online.
DomainTools has managed to reverse-engineer the decryption key that is needed to unlock your phone, so if you have happened to fall victim to this scam, click on this link here.
Overall, please don't download any apps that are outside of the Google Play Store and the App Store. These apps that claim they can track the coronavirus spread are bogus, and hold no legitimacy whatsoever.
Related Tags