There should be a big 'twist' in Rick and Morty Season 4 episode 4/5
A big twist is coming in the next couple of episodes of Rick and Morty Season 4.

Published Tue, Dec 3 2019 1:39 AM CST
|
Updated Tue, Nov 3 2020 11:46 AM CST
We are currently waiting for Rick and Morty Season 4, episode 4, and during this small holiday break, theories have been formed together that point towards the next couple of episodes containing a massive twist.
Firstly, if you haven't seen the third episode of season 4, this article will contain spoilers as it will be linking to some events that were shown in that episode. At the end of the third episode, Rick, Morty and Mr. Poopybutthole are on top of Rick's house having a drink, Mr. Poopybutthole says, "owweeee big storm coming", Rick then replies, "could be a twister". Its believed that this "big twister" is not in reference to an actual storm, but instead to the show's storyline, and here's why.
During Comic-Con this year, all of the main voice actors sat down, and one of the questions that they were asked was "What are you most excited for fans to see?". The replies indicated that within the first five episodes of the season, there would be a big moment during a post-credit scene of one of the episodes that would be a huge teaser for season 5. Justin Roiland says, "We have a tag in season 4 that's going to tease some sh*t up for season 5". So what could this "twist" be?
Perhaps its the return of evil Morty that we haven't seen for some time, and right before we go on a two-week break for the second half of season 4, we get a massive teaser for evil Morty being in the second half of season 4/start of season 5.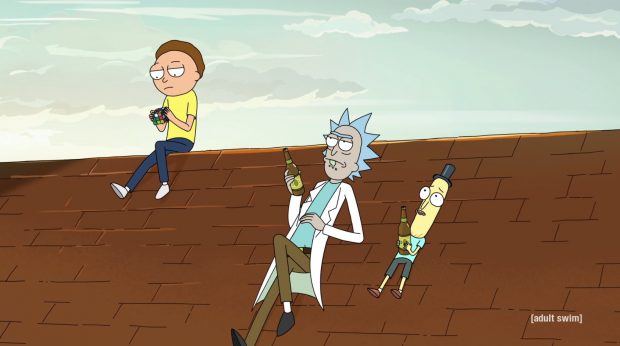 Related Tags