Atari VCS has 'several game studios lined up'
The Atari VCS' digital-only games library has yet to be confirmed, but Atari says studios are signing up.

Published Nov 29, 2019 5:40 PM CST
|
Updated Tue, Nov 3 2020 11:46 AM CST
The Atari VCS still sounds like an iffy gamble to me, but the company is clearly serious about making the product happen. Pre-production manufacturing is just about wrapping up and Atari gives an update on what's next.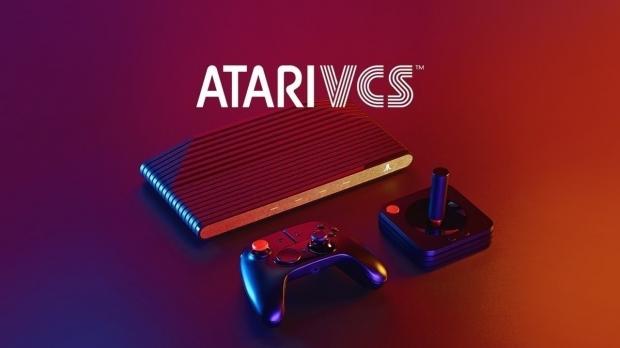 In a big Atari VCS progress update, Chief Operating Officer Michael Arzt discusses the most important part of the new console: The games. Official details are still vague, and we don't know which big publishers or which games are coming to the Atari VCS. Arzt asserts that "several game studios" are secured for the console's launch but no details have been revealed so far. The console's innate compatibility with the Unity engine will favor games made with said engine tech.
"In terms of software, our Atari VCS GUI and storefront is being developed in Unity and is almost complete. The Atari VCS is fully compatible with the Unity game engine, which powers almost 50 percent of the world's games, and we are working closely with Unity to ensure that their large and talented developer community has the resources and support it needs to bring the best games and apps to the Atari VCS platform. We have several studios lined up for the VCS launch window and will have more to say about them and their titles when we are closer to retail launch."
Games can be launched, bought, and played via a proprietary storefront on the VCS as well as connected to PCs--but we're not 100% sure how the latter works just yet. The store itself will have apps as well as first-party Atari remastered titles, old-school retro games, and new games too. If the VCS gets big enough, it could attract major publishers as a viable new platform to sell games on.
"The Atari VCS will be a gateway to a mix of original games and native apps. The primary way to access games and services will be through the proprietary Atari VCS interface and app store," Arzt said, re-affirming our predictions way back when.
"We have several game studios lined up for the VCS launch window and will have more to say about them and their titles when we are closer to retail launch. Our compatibility with Unity obviously opens things up as well."
The main purpose of the Atari VCS is to become an actual multmedia console. It's not just about games. The system can playback digital media, it can stream video and music via apps, users can browse the web, and it'll even connect to mobile devices and desktops in some way. Toss classic Atari retro gaming on top with a modern UI, controller peripheral, and storefront, then you have an actual console.
That being said, people will mostly buy it for games. It's good to have the extras, but the Atari brand is synonymous with joystick gaming first and foremost. Luckily the VCS will natively support Anstream, a unique service that delivers thousands of old-school games.
"In addition, the exclusive Atari VCS Edition of the Antstream Arcade app will give Atari VCS users immediate access to a library of more than a thousand licensed retro games," Arzt said.
Things are coming together for the Atari VCS, and the console is actually getting made.
Now we just have to see if it has an actual place in the gaming/multimedia market. Atari could surprise us this time around with the relatively low-cost system...but the console will live or die based on what content it offers.
The Atari VCS is slated to launch in March 2020 for $249 for the 4GB RAM model, and $279 for the 8GB RAM model.
Related Tags