Sony will have its PlayStation 5 console out on November 20, 2020 for $499 according to the latest rumors, while Microsoft will kick Sony's ass with the Xbox Scarlett -- a beefier, but more unknown next-gen Xbox from Microsoft. But what about G-Sync?!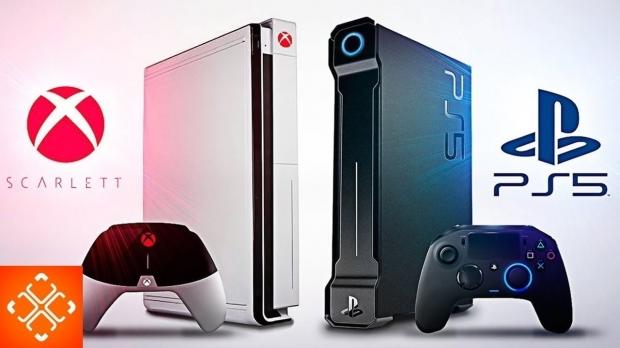 According to a new report from TFT Central, "future G-sync module screens can be capable of supporting both HDMI-VRR and adaptive-sync for HDMI and DisplayPort". This news really piqued my interest, because this means that the next-gen PlayStation 5 and Xbox Scarlett consoles could benefit from this move.
Sony and Microsoft will both be using semi-custom AMD chips for their next-gen PS5 and Xbox Scarlett consoles, but they could also benefit from G-Sync-compatible displays. This is where Variable Refresh Rate (VRR) technology comes into play, smoothing out the dips in the FPS and taking away the dreading screen tear effect -- a massive, game-changing win for next-gen consoles.
At the end of the day, you could use an AMD graphics card (or in this case, an AMD-powered PlayStation 5 or Xbox Scarlett console) with a native NVIDIA G-Sync screen (with a G-Sync module inside) thanks to VRR. This is a huge deal for AMD Radeon graphics card owners and next-gen consoles in general, as you get all of the benefits of a native G-Sync display but on a Radeon graphics card, PS5 or Xbox Scarlett console.
This doesn't mean it will work on ALL G-Sync monitors, but rather it will work on FUTURE G-Sync monitors. NVIDIA told TFT Central that the new firmware won't work on current G-Sync monitors, at all.