Cows wearing VR headsets have less anxiety and might make more milk
Cows wearing VR headsets seem to be more relaxed, potentially increasing the amount of milk produced.
Published Nov 27, 2019 1:09 AM CST
|
Updated Tue, Nov 3 2020 11:46 AM CST
0 minutes & 45 seconds read time
Ever thought about animals wearing virtual reality headsets? I haven't, but some farmers clearly have as reports are coming out about cows wearing VR.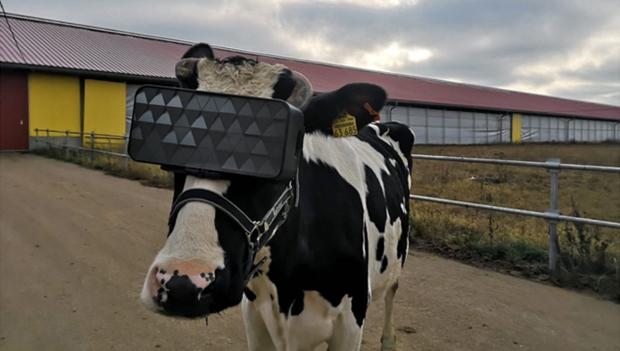 Farmers in Moscow strapped their cattle up with some modified VR headsets to examine whether or not they have an impact on the cow and the milk they produce. The farmers programmed the VR headsets to show a simulation of summer fields, and tuned the colors that were being shown to be appealing to the cows eyes. The farmers were testing whether the simulated summer fields had an impact on the cow when the landscape they were actually in were just a normal farm.
The findings, while they are quite basic are still findings. The cows appeared to have less anxiety and were much more relaxed. Unfortunately, it wasn't discovered if the VR headsets combined with the now higher level of relaxation caused the cows to produce more/higher quality milk. Since the study was conducted there are more experimental plans set in place to find out if VR headset wearing cows produce more milk being or if the overall quality is increased.
Related Tags