Elon Musk asks SpaceX employees not to be on drugs while at work
Elon Musk has said to SpaceX employee to please not use drugs at work.

Published Fri, Nov 22 2019 2:11 AM CST
|
Updated Tue, Nov 3 2020 11:46 AM CST
Elon Musk, the CEO of both Tesla and SpaceX has written an email to all of his SpaceX employee's regarding drug use in the workplace.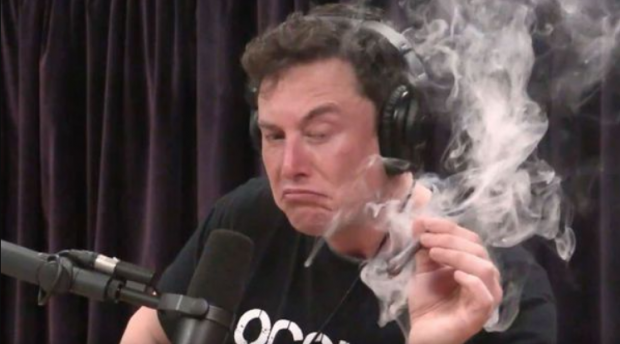 While on The Joe Rogan Podcast back in September last year, Elon Musk decided to take a load off and have a puff a blunt containing cannabis and tobacco. Musk also mentioned that smoking the cannabis on the JRE Podcast "was not wise", and that the way that he smoked the drugs is a clear demonstration of his unfamiliarity of it. Musk also reinforced that the JRE Podcast is located in California where cannabis is recreational legal.
Since that time, Musk has emailed SpaceX employees regarding drug use at work, saying "SpaceX personnel may not use or possess any controlled substance while in the workplace, and also may not be under the influence of legal or illegal drugs while at work". This information was acquired by The Washington Post and it reads, "Anyone who appears to be inebriated or under the influence while at work is subject to drug testing and potentially other employment actions".
Related Tags