Pokemon Sword and Shield are massive sellers on the Nintendo Switch, moving more than 6 million copies in the first three days of availability. Apparently that proposed boycott didn't achieve much.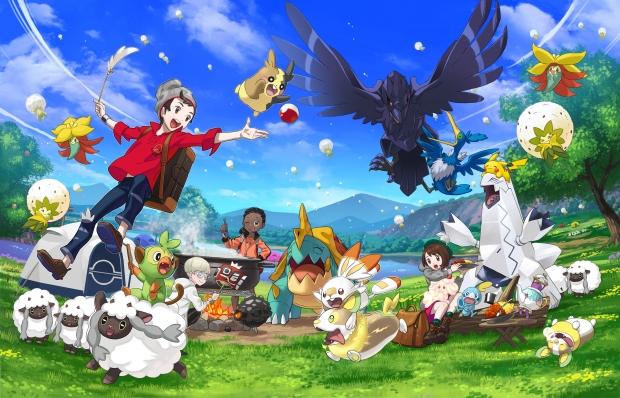 With its decision to cut out a lot of original iconic Pokemon from Sword and Shield (a controversy known as Dexit), GameFreak aggravated lots of fans. There were also moves that were cut, and other features watered down to make the games more friendly for new players. Many called for a boycott of the new Switch RPG duo, but the proposed boycott really didn't have an affect on game sales.
Nintendo today announced that Pokemon Sword and Pokemon Shield together sold-through more than 6 million copies worldwide, including physical and digital purchases. This makes the duo the highest-grossing Pokemon game of all time. Nintendo also confirms the games managed to sell over 2 million copies in the United States in the launch weekend.
The new Pokemon RPG will be a huge driver for Switch sales as well as software growth. Recent Nintendo financials confirm that users buy Switch hardware specifically to play first-party games; first-party game sales account for 75% of all titles sold in the recent quarter. The trend is consistent throughout the Switch's lifetime.
At over 6 million copies sold, Pokemon Sword and Shield sits firmly at #8 in Nintendo's million-sellers list.
Here's what the list looks like including the new Pokemon duo:
Mario Kart 8 Deluxe - 19.01 million

Super Smash Bros. Ultimate - 15.71 million

Super Mario Odyssey - 15.38 million

Zelda: Breath of the Wild - 14.54 million

Pokemon Let's Go Pikachu/Eevee - 11.28 million

Splatoon 2 - 9.28 million

Super Mario Party - 7.59 million

Pokemon Sword and Shield - 6 million

Super Mario Bros U Deluxe - 4.59 million

Super Mario Maker 2 - 3.93 million

Link's Awakening - 3.13 million