Stadia upscales games from 1080p to 4K, Destiny 2 hits medium settings
Not every game will hit native 4K 60FPS on Stadia.

Published Mon, Nov 18 2019 4:59 PM CST
|
Updated Tue, Nov 3 2020 11:46 AM CST
Stadia apparently won't streaming games in native 4K, instead opting for upscaled 1080p--at least in bigger games like Destiny 2.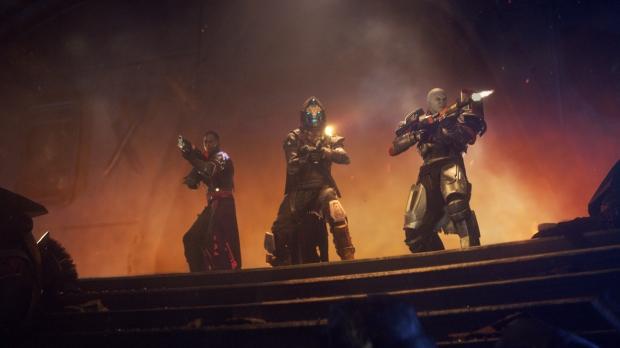 A bit ago Google promised that every Stadia launch game would run at 4K 60FPS. But there's a catch: It won't always be native 4K. Some games use supersampling and upscaling tech to achieve the kind of 4K output by the PS4 Pro. One of the service's marquee games, Destiny 2, streams at 1080p resolution that's upscaled to 4K on PC and UHD TVs.
Bungie confirms to The Verge that Destiny 2 is not only upscaled from 1920 x 1080 to 3840 x 2160, the game only hits medium PC settings regardless of where you play it on (Chrome browser, Chromecast Ultra, or your phone).
"When streaming at 4K, we render at a native 1080p and then upsample and apply a variety of techniques to increase the overall quality of effect," Bungie told The Verge.
As with all Stadia games, Destiny 2 will apparently adjust graphical fidelity and in-game visuals based on your real-time connection speeds. Since internet speeds often fluctuate, there's no guarantee you'll have a consistently good-looking experience. The Verge's setup was pretty optimal, complete with a 150mbps internet connection, and the game still only hit 1080p at roughly medium-equivalent PC settings.
We're wondering if this is to save user's data allocations, or if it's to save server power. Maybe a mix of both. But one thing's for sure: Don't subscribe to Stadia Pro thinking you'll get insane high-end gaming, at least not in every game.
Related Tags