Nintendo is doubling-down on its mobile gaming monetization, this time adding another paid subscription to a free-to-play game.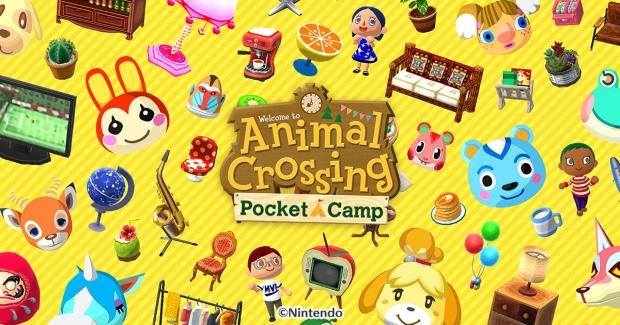 Animal Crossing Pocket Camp is getting not one, but two monthly paid subscriptions, Nintendo recently announced.
These two plans are part of the new Pocket Camp Club, and come on top of the randomized gacha-style microtransactions the game currently has and give access to extra in-game content. One subscription gives you an assistant to help you around the campsite, and the other lets you store furniture in a shed and gives free fortune cookies.
No pricing has been announced on either plan, but both of them will be available November 21.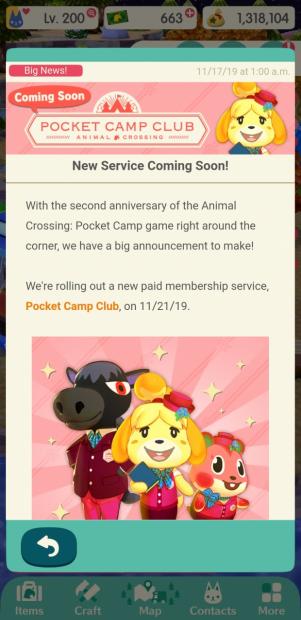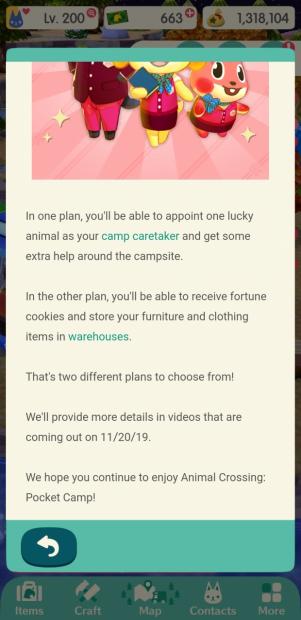 The move comes on the heels of Mario Kart World Tour's odd $5 a month Gold Pass that spun lots of negative attention.
This subscription model is only the beginning, and Nintendo President Shuntaro Furukawa says the company will continue experimenting with new monetization options.
"We have created opportunities to generate revenue such as the Gold Pass subscription to meet the various needs of consumers, allowing them to enjoy the game. By including these mechanics and multiplayer functionality, we want to make it an attractive application that will be enjoyed by consumers in the long-term," Mr. Furukawa said in a recent Q&A earnings report when asked about Mario Kart World Tour.
"We're building long-term relationships with fans via our other applications, and plant o continue to improve and steadily managed these applications. And with that as a base, we will continue to propose new ideas and develop our mobile business."
This new subscription model seems to break Nintendo's core focus with mobile. The idea is to use mobile as an entry point to pull more consumers into the Nintendo ecosystem of products, namely with the Nintendo Switch's nexus of hardware, software, and services.
The problem here is mobile is now becoming its own splintered focus. If people buy into subscriptions for a mobile game, they're more likely to keep playing said game rather than buying into the Switch ecosystem.
As Nintendo's President puts it: "The biggest goal of our mobile business is to deliver Nintendo characters and games to consumers all over the world using the hundreds of millions of smart devices in operation."