Super Smash Bros. Ultimate's Fighter Pass made Nintendo heaps of money
Nintendo have contributed a lot of their financial success to Super Smash Bros. Ultimate's Fighter Pass.

Published Wed, Nov 13 2019 6:05 AM CST
|
Updated Tue, Jun 16 2020 4:29 PM CDT
Remember when Nintendo refused to implement DLC's into their games? Well, now that the company has jumped on the bandwagon with the rest of the gaming industry, I can guarantee that they don't regret it.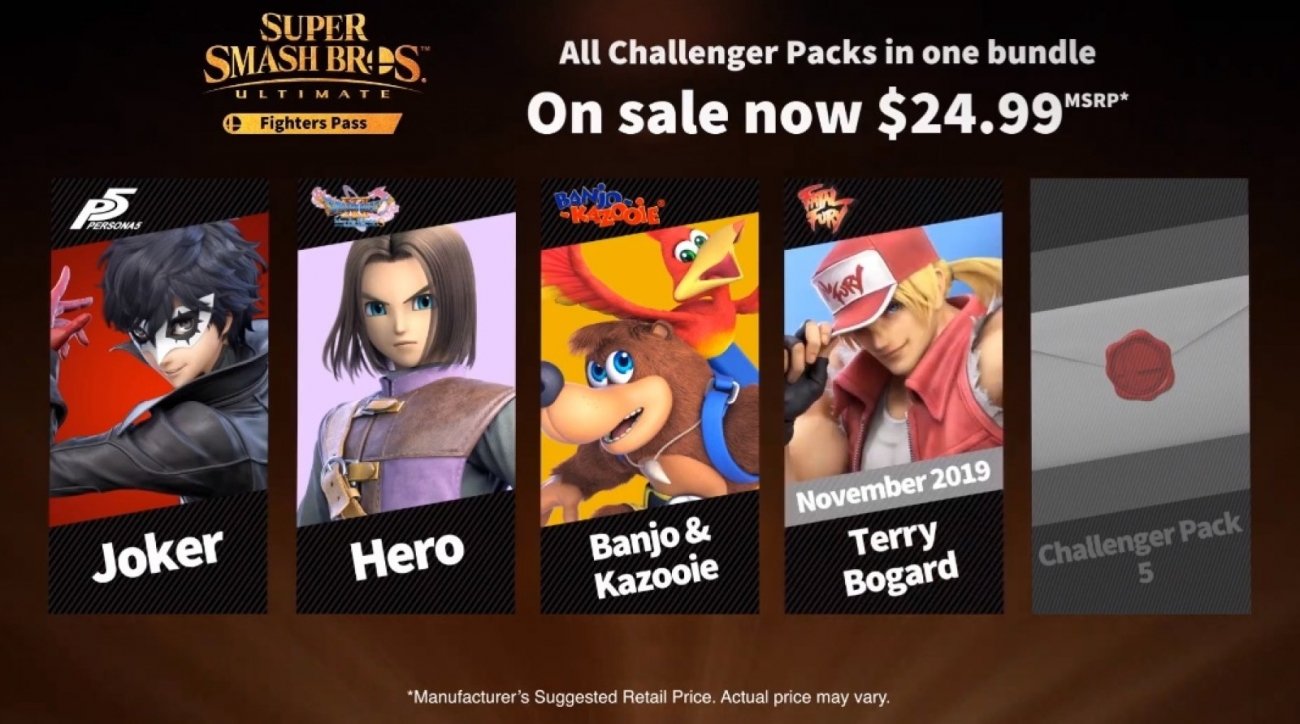 Even though Nintendo initially didn't want to bring DLC's to their games, they gritted their deal and did it anyway, even at some fans' disapproval. To win over those fans that weren't happy with the decision, Nintendo has made the DLC's worthwhile for buyers, and a prime example of this is Super Smash Bros. Ultimate's Fighters Pass.
During the Q&A summary regarding Nintendo's financials, Nintendo president Shuntaro Furukawa explains that the company is growing in buyers of "download-only software" and that this was a huge contributor to the companies financial success. The Q&A specifically points out that the "Fighters Pass for Super Smash Bros. Ultimate has made a huge contribution". Since the Fighters Pass was such a huge success for Nintendo, it can be assumed that this is the reason they green-lit more characters to come to Smash Ultimate.
Related Tags