Antec reveals slick new Performance P120 Crystal mid-tower case
Antec offers up Sublime Performance with its new P120 Crystal chassis.

Published Nov 12, 2019 9:23 AM CST
|
Updated Tue, Nov 3 2020 11:46 AM CST
Antec has just unveiled its latest P120 Crystal chassis, a new member of their Performance family of cases that continues the minimalist design of the Performance Series, but takes things -- in Antec's words "to the next level". Check out their video on the P120 Crystal:
The one thing that has me here is that Antec is saying goodbye to thumbscrews, with the P120 Crystal using an interesting slide button design on the tempered glass side panel.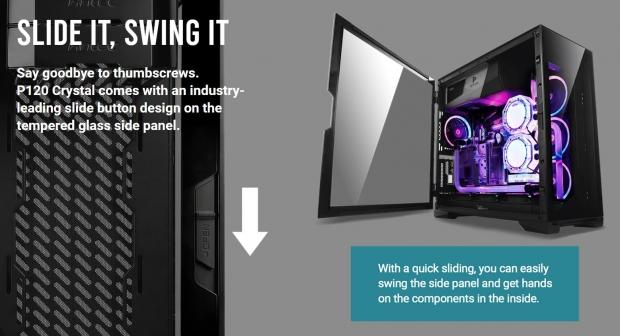 You can quickly get inside of your new Antec P120 Crystal PC this way, without having to undo a couple of thumbscrews.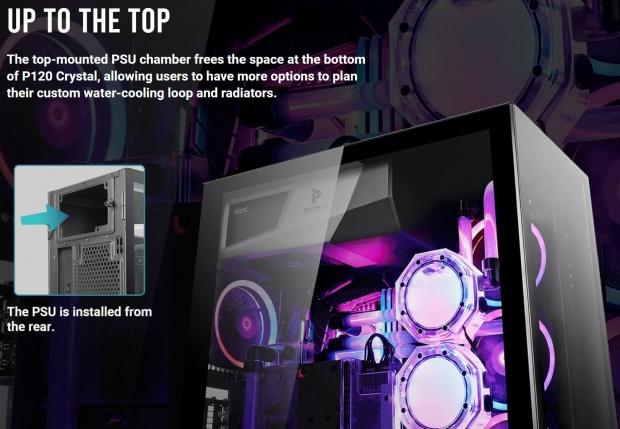 Another nice tweak is that the PSU is installed through the rear of the P120 Crystal, while there's plenty of room for upgrades and different ways you can have your PC on display. Antec's new P120 Crystal comes with 7 x horizontal expansion slots, and 3 x vertical expansion slots.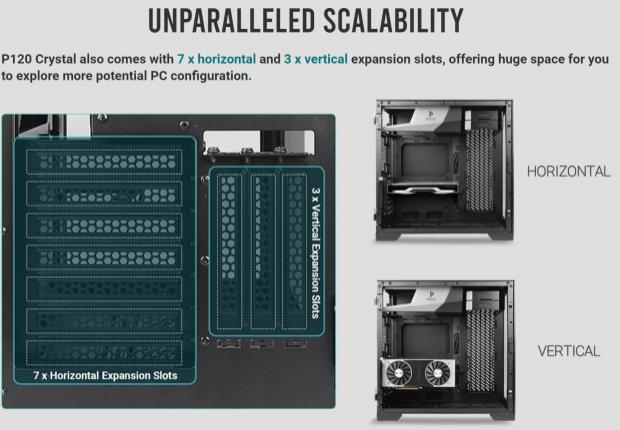 Antec even provides the ability of having your graphics card horizontal or vertical, with an in-built aluminum VGA holder that allows for quick-and-easy graphics card positioning.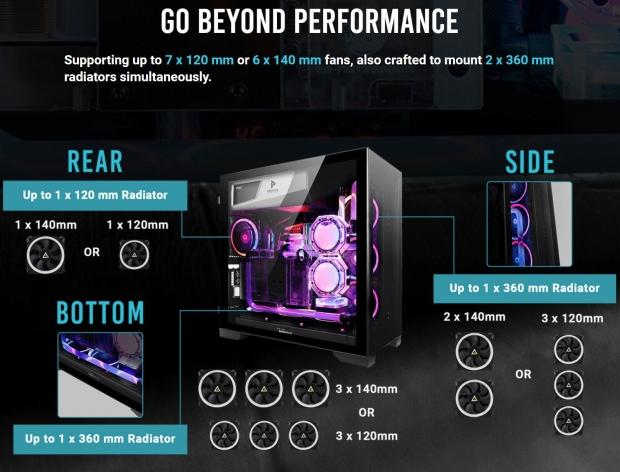 Inside, Antec's new P120 Crystal can support 7 x 120mm fans or 6 x 140mm fans, and you can even mount 2 x 360mm radiators... simultaneously.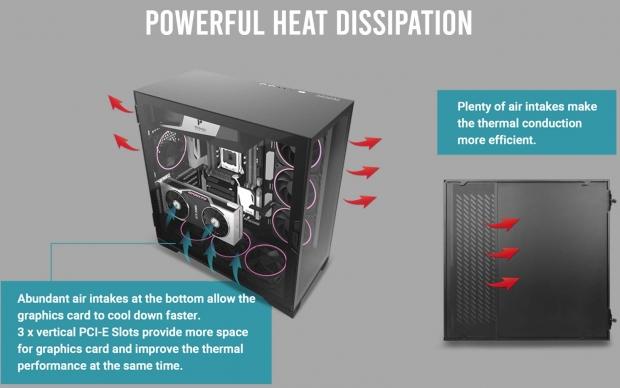 There's plenty of room for heat to get out of the system, and cool air into the system. With the 3 x in-take fans at the bottom of the case bringing in cool air that can blow directly into your vertical-placed graphics card. The hot air will be blown out of the back and through the side of the P120 Crystal.
Antec's new P120 Crystal is available now for $99.99.
Antec P101 Silent Performance Series Mid-Tower PC Computer Case (P101 Silent)
Related Tags