Just this past Monday, astronomers viewed Mercury sliding past the face of our Sun in quite a rare celestial event.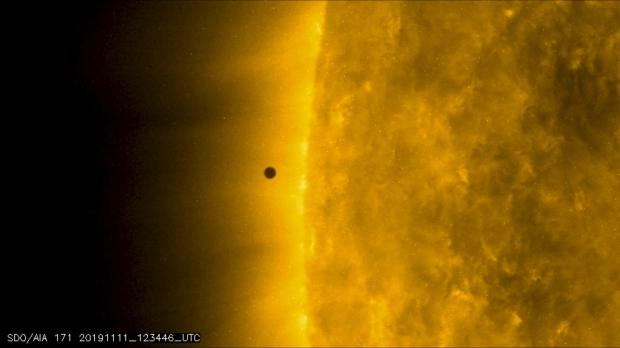 Astronomers equipped themselves to see the most inner-planet in our solar system go in-between Earth and the Sun. From the above image, we can see a tiny black dot, that's Mercury in comparison to the size of the Sun. US, Canada, and Central and South America managed to get the transition for around 5.5 hours, while Asia and Australia only got a brief show.
Why is this a rare transition? Due to the orbit of Mercury, astronomers don't expect to this occur until 2032, and North America, in particular, won't be able to see it again until 2049. Unfortunately, there was some weather coverage in Maryland for NASA solar astrophysicist Alex Young, he said "It's a bummer, but the whole event was still great. Both getting to see it from space and sharing it with people all over the country and world." A set of images have been provided in the entirety of this article.