Is this a hint towards an Age of Mythology: Definitive Edition?
Did the Age of Empires Twitter account just drop a hint towards Age of Mythology: Definitive Edition?

Published Nov 8, 2019 3:03 AM CST
|
Updated Tue, Nov 3 2020 11:46 AM CST
If you have been following Age of Empires news recently you would know that Microsoft are about to release Age of Empires II: Definitive Edition. But what about the incredible counterpart Age of Mythology? Will that get some love?
In a recent Twitter post from the official Age of Empires Twitter account, it's mentioned that this week there will be some news regarding Age of Empires II: Definitive Edition. This news will be arriving via weekly streaming event, a link can be found here and here for both Twitch and Mixer respectively.
The Twitter post also happens to mention that there will be Age of Mythology news, could this possibly mean the spin-off from Age of Empires is also getting its own Definitive Edition? Or perhaps is Microsoft thinking about taking the series in a brand new direction such as a whole new sequel, Age of Mythology II?
According to Adam Isgreen, the Age of Empires Creative Director, "Mythology occupies this really interesting space. Do we just do a definitive version of it, or do we do something grander with it, rebooting it or taking it in a new direction? There are so many opportunities that I see with Mythology, I just don't know what we're going to do yet. We're going to think it through. We want to make our fans happy, and if the fans want us to do a definitive version, we'll heavily consider going in that direction."
Age of Mythology is one of my favorite games of all time and if I was to choose what Microsoft does with the series I'd choose this. Firstly, release Age of Empires II: Definitive Edition and make sure its balanced, in a good spot for players, and that they are happy with the outcome.
Next, drop a decent patch for Age of Mythology Extended Edition to entice players to jump back in, then announce Age of Mythology Definitive Edition closer to the end of the year/start of next year. Then follow up with a future announcement of Age of Mythology II after the release of Age of Empires IV.
Following this sequence of events Microsoft and Forgotten Empires will please both audiences as they will have all have something to look forward to.
Age of Empires II: Definitive Edition will be releasing on Steam on November 14th.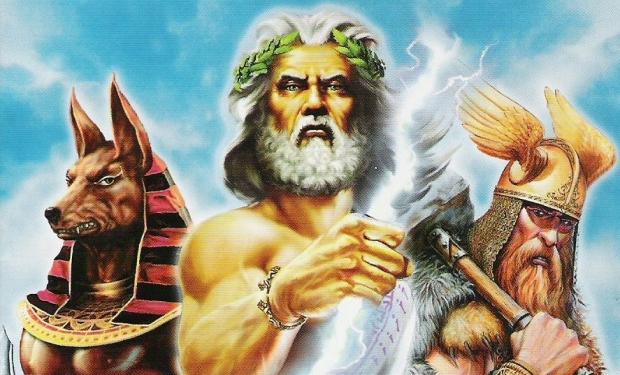 Related Tags