Samsung's next-gen Galaxy S11 rumored to have 120Hz display
Samsung's new 2020 flagship Galaxy S11 could have Advanced 120Hz Display.
Published Oct 30, 2019 11:18 PM CDT
|
Updated Tue, Nov 3 2020 11:46 AM CST
4 minute read time
Samsung should see its flagship 2020 smartphones in the next-gen Galaxy S11 family feature 120Hz refresh rate displays, something that would make the entire phone experience silky-smooth.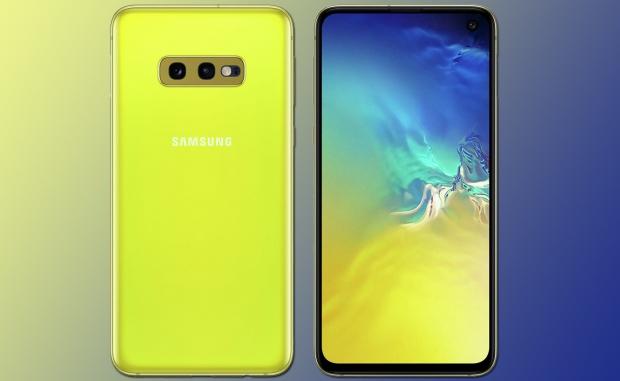 120Hz displays on smartphones isn't totally new, with ASUS and its kick-ass ROG Phone II and Razer's own iconic Razer Phone II both featuring 120Hz displays. Other manuifacturers like Google and OnePlus have 90Hz displays in their Pixel 4, Pixel 4 XL and One Plus 7T and 7T Pro smartphones, respectively.
But Samsung hasn't shifted into the world of faster refresh rates on its smartphones... yet. It seems that 2020 will be the year, where thanks to its latest Exynos 990 processor, we should see the world of 120Hz on the Galaxy S11 open up. The new Exynos 990 chip is also made on the new 7nm process.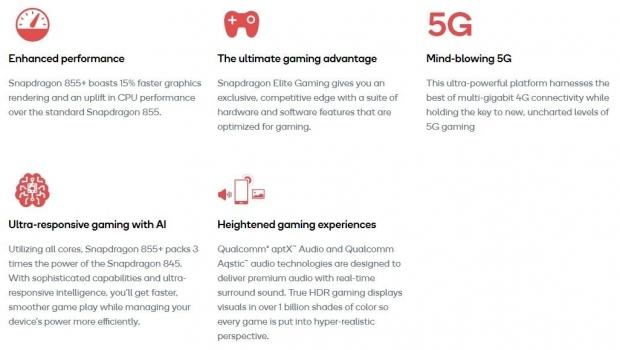 Qualcomm's flagship Snapdragon 855+ chip is already powering the 90/120Hz gaming smartphones, with Samsung needing to release its next-gen Exynos 990 before it can offer 120Hz. Sure, Samsung COULD offer a Snapdragon 855+ powered Galaxy S10 in a new SKU with a 120Hz display, but it would have to power that flagship first-ever Galaxy at 120Hz smartphone with its competitors chip, and I don't think Samsung wants to let that happen... so, 2020 it is.
Then it can have its own 120Hz-capable SoC and offer its new flagship with 120Hz without having to split the market like it does now. Certain markets get Snapdragon-powered Galaxy S and Galaxy Note smartphones, while other markets get Exynos-powered variants of the Galaxy S and Galaxy Note handsets.
Samsung will have to do some nifty things with the Galaxy S11 smartphones to keep ahead of the game when it comes to battery life, given that if you leave your smartphone at 120Hz all the time battery life suffers. I'm sure Samsung will have some good adjustments and tweaks there to give a good balance with refresh rate, and battery life -- I hope.
Speaking of SoC dominance, Qualcomm is expected to unveil its next-gen Snapdragon 875 processor at its annual Tech Summit in December. This new chip will power 2021 flagships and be on the smaller 5nm node, versus the current flock of Snapdragon 855/855+ that are both on 7nm.
The world of 120Hz mobile displays is important, as the list of 120Hz-capable mobile games continues to grow. With ASUS and Razer in the ring and Samsung close behind, as well as Apple jumping into the 120Hz fray soon enough -- combined with Google and OnePlus which are nearly there at 90Hz... mobile gaming at 120Hz is quickly becoming a reality.
This is the current list of 120FPS-capable games that work on the ASUS ROG Phone II, to give you a glimpse of why Samsung is makign this move into 120Hz and why it'll be so significant... because it's SAMSUNG.
1945 Air Forces

Ace Force: Joint Combat

Airline Commander - a real flight experience

Alto's Adventure

Alto's Oddysey

Armajet

Assassins Creed Rebellion

Auto Chess

Badland Brawl

Ballz

Ballz Bounce Puzzle

Batman: The Enemy Within

Battlelands Royale

Bendy in Nightmare Run

Blade Bound: Hack and Slash of Darkness Action RPG

Bleach Brave Souls

Boggle With Friends: Word Game

Bombastic Brothers

Breakneck

Bullet Force

Bullet League

Card Thief

CATS: Crash Arena Turbo Stars

Chameleon Run

Chicken Jump

Chilly Snow

Cover Fire

CSR Racing 2

DARIUSBURST -SP

Dead Target - Offline Zombie Shooter

Dead Trigger 2

Deer Hunter 2018

Deus Ex Go

Dokdo

Don't Starve

Don't Starve: Shipwrecked

Dub Dash

Durango: Wildlands

Epic Battle Simulator

Epic Battle Simulator 2

Eternium

Falling Ballz

Final Fantasy XV Pocket Edition

Flaming Core

Frag Pro Shooter

FZ9 Timeshift

Gear.Club - True Racing

Golf Clash

Golf Star

Grimvalor

Groove Coaster 2

Grow Kingdom

Hill Climb 2

Hitman Go

Injustice 2

Into the Dead

King Of Sails: Royal Navy

Lara Croft Go

Lara Croft: Relic Run

Legendary: Game of Heroes

Lemmings - Puzzle Adventure

Man or Vampire

Marvel Contest of Champions

MaskGun Multiplayer FPS

Minecraft

Mini DAYZ: Zombie Survival

Mini Metro

Modern OPS

Mortal Kombat

Nonstop Knight 2

Oddmar

OK Golf

Pac-Man

Pac-Man 256

PAC-MAN Pop

Payback 2 - The Battle Sandbox

Perfect Slices

Pixel Gun 3D

Plague Inc

Pumped BMX 3

Rayman Adventures

Real Racing 3

Rebel Inc

Riptide GP: Renegade

Robot Warfare

Rocket Sky

Rope Hero

Sandballs

Shadow Fight 2

Shadow Fight 3

Shadowgun: Legends

Shadowmatic

Shining Force Classics

Skullgirls

Sky Force Reloaded

Sonic Dash

Sonic Dash 2

Sonic the Hedgehog Classic

Soul Knight

Space Armada: Galaxy Wars

Space Commander

Space Jet: Space ships galaxy game

Stick War: Legacy

Streets of Rage 2 Classic

Subdivision Infinity

Subway Surfers

Summoners War

Super Samurai Rampage

Temple Run 2

The Walking Dead: Road to Survival

Tiny Room Stories: Town Mystery

Toon Blast

Traffic Rider

Trials Frontier

UNKILLED - Zombie FPS Shooting

Vainglory

Vendetta Online

Warhammer 40,000: Space Wolf

Wonder Tactics

WWE: Champions 2019
Related Tags