Aaron Paul's 'yeah bitch' in El Camino was not scripted, but left in
That 'Yeah B*tch' in El Camino was all improvised by Jesse Pinkman actor Aaron Paul.

Published Thu, Oct 31 2019 3:07 AM CDT
|
Updated Tue, Nov 3 2020 11:46 AM CST
If you have seen Breaking Bad and loved the show (like most people did), and you haven't seen El Camino: A Breaking Bad Movie you are truly missing out.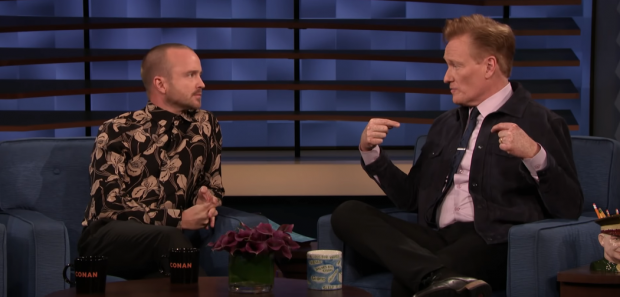 Firstly, El Camino kicks off right after the events of Breaking Bad's final season and follows the story of escaped criminal Jesse Pinkman, played by Aaron Paul. Paul recently went onto Conan to discuss the hit Netflix movie and revealed some cool facts about what he found was lacking in the script.
If you know Breaking Bad then you know Paul's characters catch-phrase is "yeah bitch" as its said numerous times throughout the show. Paul says during Conan that "[he] never improvised a 'bitch' before. Every 'bitch' you saw, it was a scripted 'bitch.'" That all changed in El Camino, he says "I think maybe third or fourth time I read [the script for El Camino] I was like, 'Wait, there's no... there's no 'bitch' in here!'"
Paul discussed the scene where his character says "yeah bitch" and said that it was completely improvised, "It just came out, I didn't even mean for it to happen."
Related Tags