This is the device that could save ALL of our oceans from pollution
A Dutch investor has deployed a device that scoops plastic out of rivers, the 'Interceptor'

Published Mon, Oct 28 2019 1:32 AM CDT
|
Updated Tue, Nov 3 2020 11:46 AM CST
As a human we all bear the responsibility of keeping our oceans and rivers clean, this means we have to think of ways to reduce our waste and a Dutch investor might just have the best idea yet.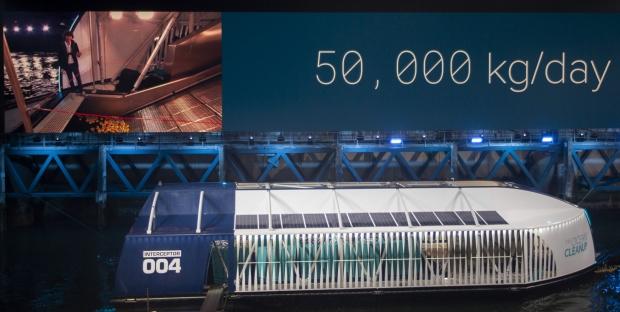 Boyan Slat, a 25-year old university dropout founded The Ocean Cleanup company to begin developing systems and devices to help reduce the amount of plastic pollution found in our waters. Just this past Saturday, Slat unveiled his newest invention, a floating solar-powered device titled "Interceptor" which is designed to scoop out plastic waste from rivers.
Slat believes that rivers are "the arteries that carry the trash from land to sea" and that as humans "we need to close the tap, which means preventing more plastic from reaching the ocean in the first place". Experts have said that an estimated 9 million tons of plastic in all forms flows annually into the ocean from beaches rivers and creeks. Slats motivation is to stop this plastic flow by nipping the problem in its bud.
At the moment, three of "Interceptors" have been deployed in Indonesia, Malaysia and Vietnam. According to Izham Hashim from the government of Selangor state in Malaysia, "It has been used for 1 1/2 months in the river and it's doing very well, collecting the plastic bottles and all the rubbish."
Ultimately, Slat believes that 1,000 rivers are responsible for a crazy 80% of the plastic entering the world's oceans, and that over the next five years he is going to work to solve that problem.
Here is what he said to the audience at his announcement, "This is not going to be easy, but imagine if we do get this done, we could truly make our oceans clean again."
Related Tags