Fortnite black hole event broke Twitch, Twitter viewing records
Epic Games changed game marketing forever with the Fortnite black hole.

Published Thu, Oct 24 2019 9:32 PM CDT
|
Updated Tue, Nov 3 2020 11:46 AM CST
Epic Games changed game marketing forever with its huge Fortnite stunt to usher in Chapter 2, with a black hole sucking the entire game out of existence, and then Epic removing the game from the internet.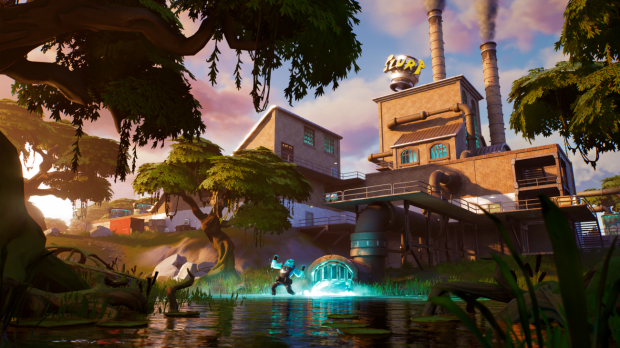 How did it go? Well, it was one of the largest single online gaming events ever. Epic saw over 7 million concurrent viewers across Twitch, Twitter, and YouTube. It was one of the most-viewed YouTube gaming events ever, too.
Moving over to Twitch, Epic noticed 1.7 million people viewing the event through either the official Fortnite stream Epic hosts, or streams from popular Twitch streamers. Epic added: "the platform's peak concurrent record on a single game category".
Over on Twitter, Epic notes that Fortnite's huge black hole event was the "most viewed gaming event on Twitter, with 50.7 million minutes watched and 42.8 million views". Epic adds that the event had 1.4 million concurrent viewers at its peak.
YouTube on the other hand, had a huge 4.3 million concurrent viewers across all of its channels.
Mysteriously (just as mysterious as the black hole and asteroid when they first arrived in Fortnite), the developer isn't sharing just how many gamers were there live in-game at the time. Hmm.
Related Tags