Nintendo to keep games fresh with new experimental focus
Nintendo's upcoming first-party games could get pretty weird.
Published Oct 23, 2019 8:21 AM CDT
|
Updated Tue, Nov 3 2020 11:46 AM CST
2 minutes & 19 seconds read time
Nintendo has made a tremendous transformation since the Wii U days. Not only is it generating billions of revenue every year from hardware and software, but the company is shedding the shackles that tethered it to the old ways of games development. The Switch isn't just new hardware: It's the start of a new Nintendo, one that's going to experiment and take some risks. One of those risks is playing around with new ideas for its massively popular first-party franchises.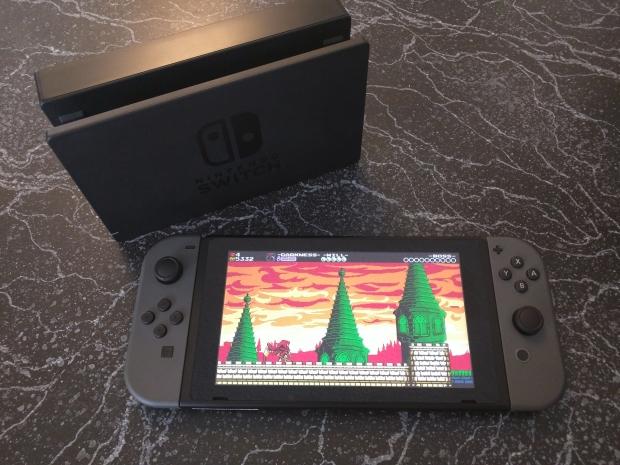 Nintendo has made lots of changes under the leadership of current Nintendo President Shuntaro Furukawa. First off, the company is now much more forthright with its earnings, its upcoming plans, and its overall trajectory. Furukawa regularly goes into express detail with sales figures and is refreshingly open about the company's business. Secondly, Furukawa is taking Nintendo's changing of the guard even further; the Switch's marketing, presentation, and overall feel is the result of a renewed vigor sparked from original plans set forth all the way during Iwata's presidency. As a natural evolution of the Wii U and the 3DS, the Nintendo Switch was always meant to embrace Nintendo's youth and pass development down to a new generation.
In a recent interview with TIME, Nintendo's acting president says he's giving first-party development teams lots of room to explore diverse new ideas and paths for Switch games. Things could get pretty weird, original, and quite different than what we're used to, similar to Zelda: Breath of the Wild's radical departure from the series original formula.
"Above all else, I base my decisions on the development leader's way of thinking. Nintendo is Nintendo because of our games, characters and IP. So giving our teams the freedom to experiment with new ideas is something I strongly agree with. Expansion can't happen without the freedom to try something new, and the courage to step into unfamiliar territory," Furukawa said in the interview.
What will Metroid Prime 4 hold? Or even Breath of the Wild's upcoming sequel?
Some other examples of interesting experimentation include Nintendo's Switch IP Arms, and the new Ring Fit Adventure, which is basically like a revamped Wii Fit with a tension ring.
As for other experimental hardware...well...Nintendo could release a beefier Switch dock that synergizes with the handheld's internal Tegra X1 processor, or even launch an external Supplemental Computing Device to boost GPU and CPU performance.
Whatever Nintendo cooks up when it comes to games and software, it should be pretty wild.
Related Tags