AMD's Ryzen 9 3950X destroys Intel's i9-10980XE in 3DMark Firestrike
Intel's Core i9-10980XE takes a literal pounding in the newly posted 3DMark Firestrike performance listings.

Published Sat, Oct 19 2019 2:08 PM CDT
|
Updated Tue, Nov 3 2020 11:46 AM CST
The news on the upcoming launches of AMD's new 3950X and Threadripper parts are heating up. This time with official results for Intel's new Cascade Lake-X parts having an official showing as well. The findings come from the 3DMark database, which has new results for both the flagship AMD mainstream CPU and the upcoming flagship Intel HEDT part as well.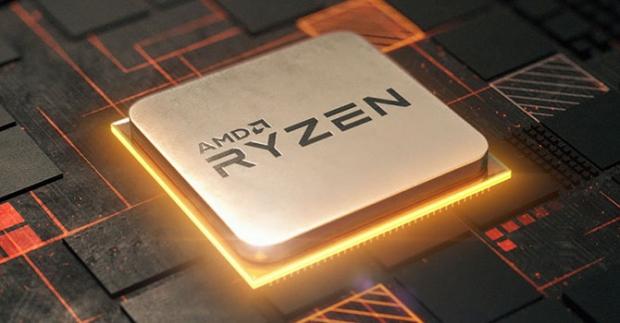 Different users ran the two tests, but they appear to be stock results from what the results entries show. Now do keep in mind this is less of a controlled environment than the reviews you read here. Each of these was from separate users with no in-depth information such as MCE status or anything else that may be configured. However, once we look at the scores and some of the specifics of each entry, we can extrapolate some useful information.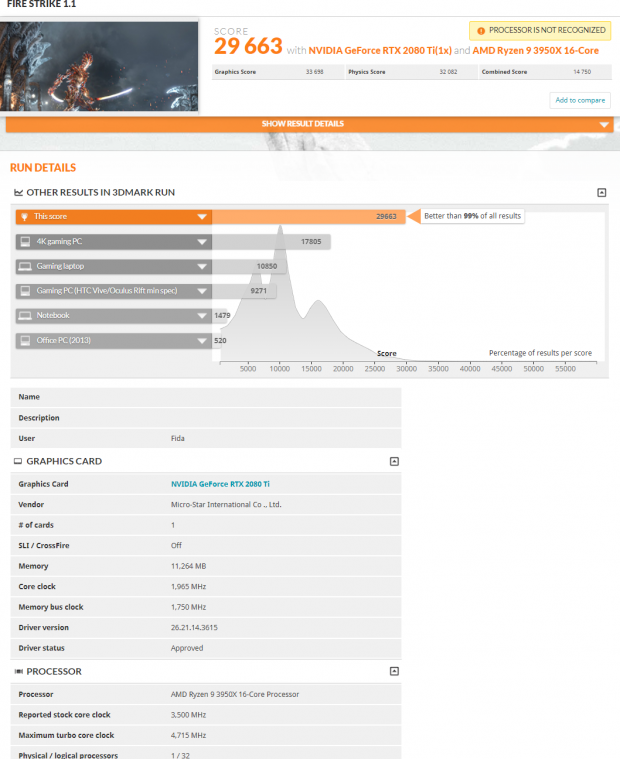 First up is the AMD Ryzen 9 3950X result which we see here was run on a X570 GIGABYTE Aorus Elite. The physics score, which for those unaware is your CPU test for Firestrike tests, shows a score of 32082. The maximum turbo clock shows just over 3,700MHz and the stock clock of 3,500MHz. The AMD rig was outfitted with 16GB of Kingston DDR4 at 3,200MHz and 16 cores with 32 threads active.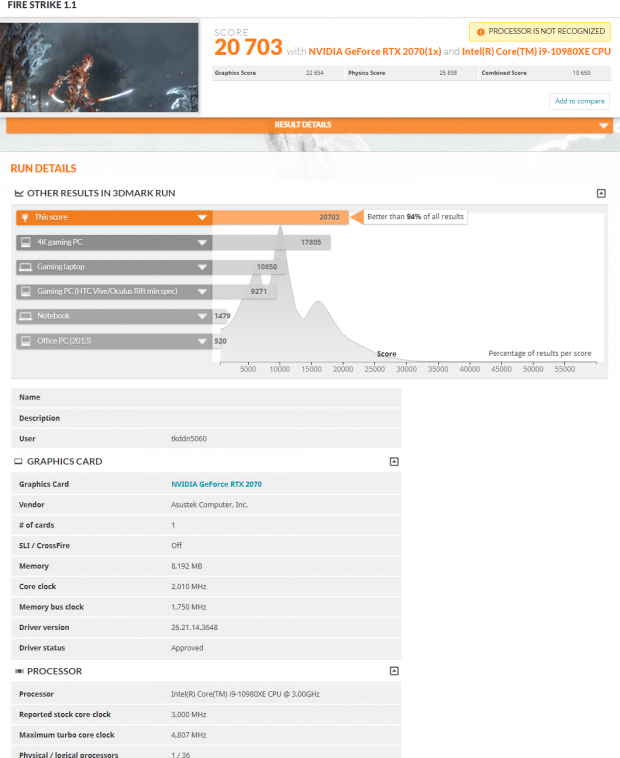 Now we move to the Intel Core i9-10980XE result which we see was run on an ASUS WS X299 SAGE/10G motherboard. This is a heavy-duty workstation level board with a solid VRM and capable of pushing a power-hungry chip like the flagship 18-core we see today. The board was outfitted with 32GB of 2,666MHz Samsung DDR4, so that is one defined difference between the two platforms. The physics test for the i9-10980XE shows a 25,838 score, which is great but substantially less than the AMD mainstream 16-core. The listing shows the full fat 18 cores and 36 threads active for the test with a base speed of 3,000MHz with a max turbo of just over 4,800MHz.
This is once again quite exciting as the tests we see leak out before launch will continue to vary, but 3DMark can be an excellent tool for comparison here. As we observe in the aforementioned tests, the Ryzen 9 3950X was not even in its sweet spot for memory/FCLK. a proper 3600-3800 memory kit can net around another potential 8-12% performance increase depending on the tasks at hand. The quad-channel of the i9-10980XE was also not cranked up to an enthusiasts level speed either, so time will tell how these platforms shape up. But, this is further proof that AMD is on the right track, and if the performance carries over, the new Threadripper chips are going to be absolute beasts!
AMD Ryzen 5 3600X 6-Core, 12-Thread Unlocked Desktop Processor with Wr (Ryzen 5 3600X)
Related Tags