AMD Ryzen 9 3950X performance leaked showing 9980XE level performance
Leaked performance testing shows performance that matches the flagship HEDT 9980XE which makes us very excited for Zen 2 powered Threadripper!

Published Sat, Oct 19 2019 1:33 PM CDT
|
Updated Tue, Nov 3 2020 11:46 AM CST
The team over at WCCFTech has "a friend" who somehow got hands-on with the upcoming AMD Ryzen 9 3950X 16 core mainstream platform CPU. They then tested the CPU in the popular Cinebench R20 benchmark. While Cinebench may not be the end-all tell-all for performance, it does give us a decent look at the relative performance in a heavy render style load.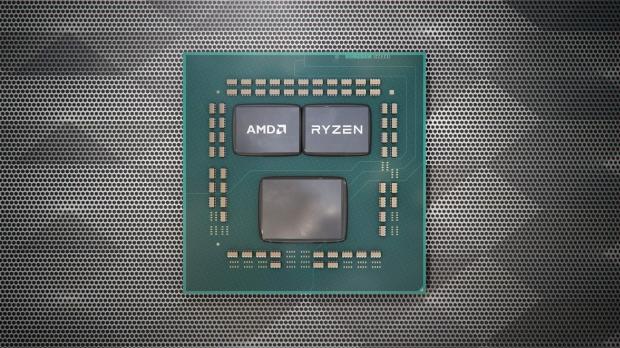 It is important to note that this at this time must be treated as a rumor. But, it is worth noting that if you scale the relative performance, we have seen thus far from the new Ryzen 3rd gen parts, the numbers stack up to be credible.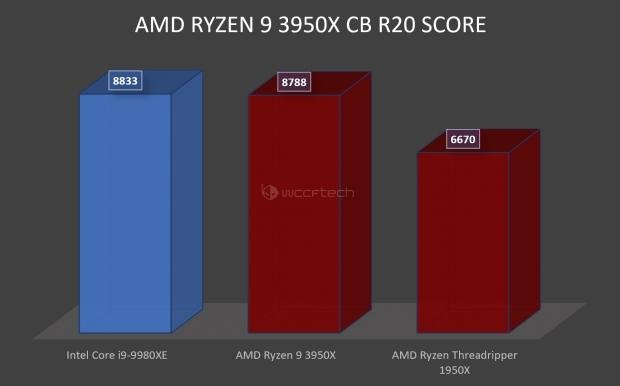 The Ryzen 9 3950X is stated to have an R20 multi-core score of 8788 and breaks down to a per-core score of 549. while the current Intel flagship 9980XE came in at 8833 which breaks down to a per-core score of 490. As you can see, the 18-core flagship from Intel, when testing multi-core, is only less than half of a percent higher of a score. This is while having two more cores and four more threads. This breaks down to a per-core breakdown of a little over 11% per fore performance advantage for the 3950X.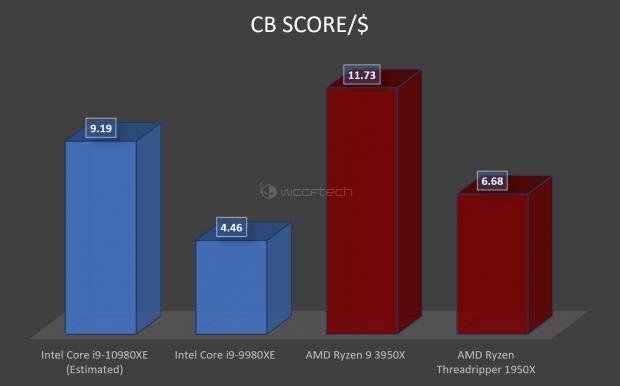 Taking the current pricing for the 9980XE and stated price for 3950X, we can now divide this up to get a rough idea of the R20 points per dollar. With this, we can judge a relative value. The 3950X comes in at 11.73 Cinebench multi-core points per dollar, while the 9980XE achieves 4.46. With the new pricing released for Cascade Lake-X, the relative performance/dollar can be estimated to be $9.19 per dollar. Of course, until we see the actual performance of the new X299 refresh chips, this is all just speculation.
Remember, at this time, there's a lot of speculation here, and a source which we can only assume is credible or close enough. But the thing we take away from this development is that the AMD mainstream is now further cannibalizing the intel HEDT. This in itself makes us very excited as AMD has not even released their new Threadripper HEDT parts based on 7nm yet. So, we can only imagine what sort of impact these will have on the market. Its exciting times, and things are heating up again as the November launch nears closer.
Are you excited to see the CPU wars get a fresh dump of gasoline to get things heating up here over the next month?
AMD Ryzen 5 3600X 6-Core, 12-Thread Unlocked Desktop Processor with Wr (Ryzen 5 3600X)
Related Tags